With injuries and ill form blighting Liverpool's centre-back ranks this season, there have been calls to turn to Nat Phillips. So why is he still missing out?
The Bolton Baresi is back on the bench.
After packing his bags for Swansea and Benfica in years gone by, Nat Phillips seemed set to join Galatasaray on deadline day.
But in light of Ibrahima Konate's hamstring problem leaving Liverpool light at centre-back, Naldini has been stood down to provide injury cover yet again.
It's unlikely that Phillips will enjoy any significant game time, despite this campaign's unfortunate parallels with the 2020/21 season.
Since signing his new contract in the summer of 2021, Phillips has made just nine appearances, mostly in the Carabao Cup and FA Cup – two competitions Liverpool are no longer in this season.
Cult heroics and Cruyff-turning Zlatan in his own box at the San Siro aside, Phillips has legitimately earned his place in Liverpool history with his brief run in the first team.
During the dramatic 2020/21 run-in, when the Reds surged from eighth to third, Phillips played nine out of 12 games. Liverpool won eight and lost one of those nine. The three he missed? Two draws and one defeat.
Jurgen Klopp famously said that Liverpool's success was built on Gini Wijnaldum's "legs, his lungs, his brain and his huge, beautiful heart."
But that run to the Champions League final last year, the near-miss of quadruple immortality, and the lovely Darwin-Nunez-transfer-fee-sized financial boost that came with it? That was built on Nathaniel Phillips.
Yet he was never given a shot at truly cementing a long-term place in Liverpool's first team, even amidst the struggles of this season.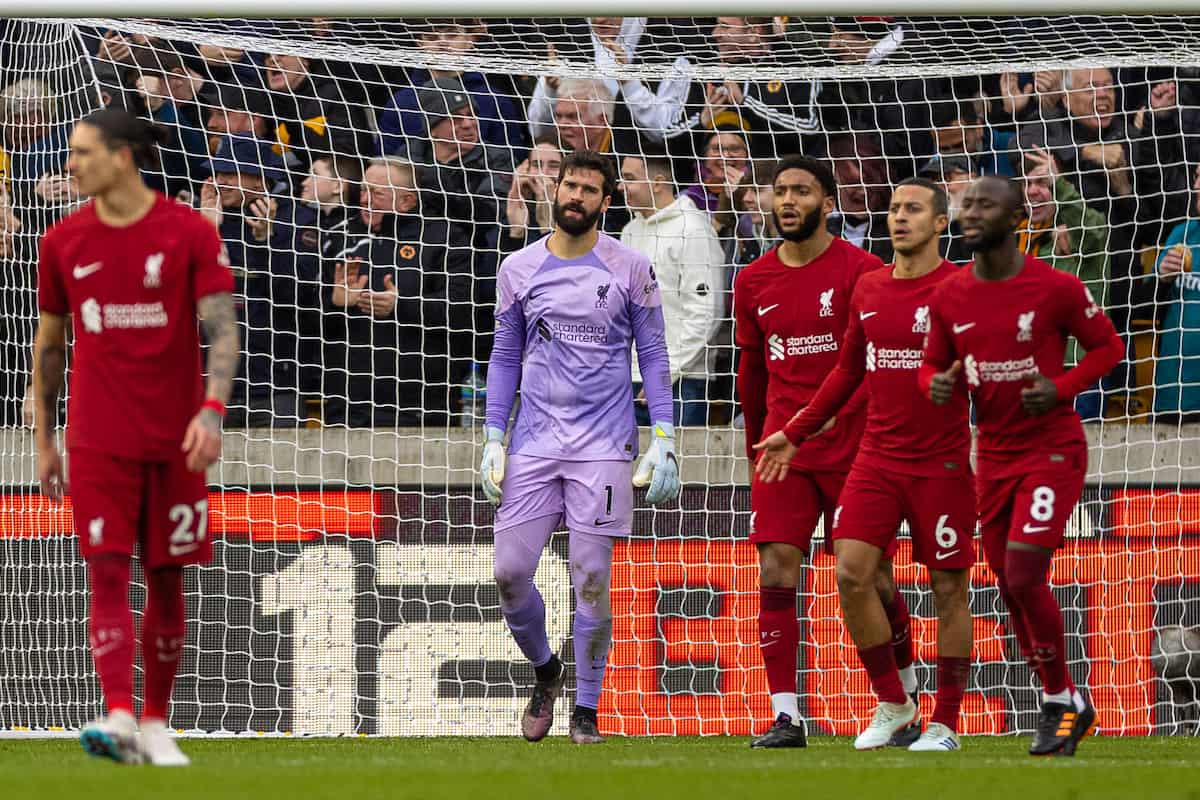 Liverpool have now conceded more league goals in 20 games this season than they did all of the previous campaign.
Confidence is drained, results are poor and Klopp has recently criticised the body language of his senior players.
Perhaps now is the time for a proven character, one who once famously admitted "if I ever lose a header, it proper winds me up."
So should Phillips get a chance? Is he indeed better than Joe Gomez, as some claim? Or is Klopp right to keep him on the bench?
Let's look at some data and some footage to find out.
The data
That 2020/21 season was Phillips' most sustained spell in the side, playing 17 games in the Premier League as well as making his Champions League debut.
Following the 3-0 humiliation at Wolves, Gomez has actually played 17 Premier League games this season, so it's a useful data set to compare Phillips' impact with the events of the current campaign.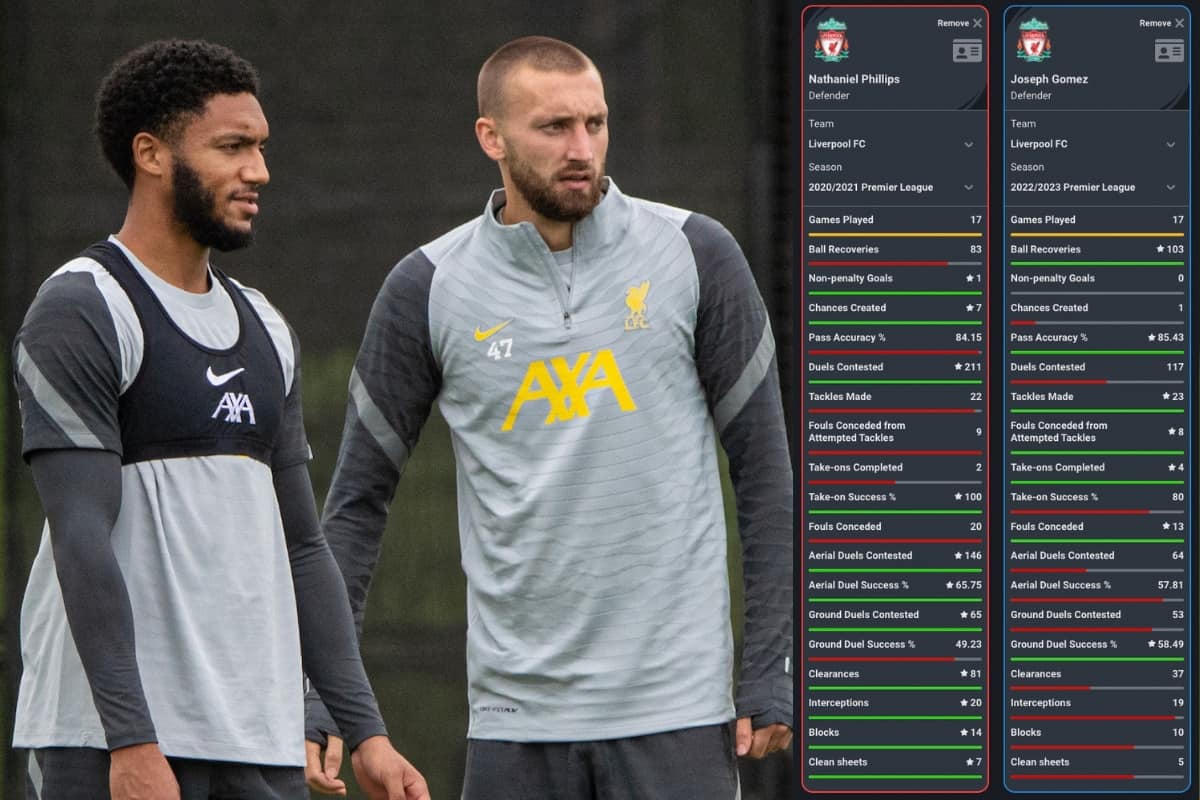 An important thing to note here is that the messing around has stopped: Nat Phillips is a good player.
Look at these numbers.
The man can pass the ball, he wins his headers (the eye test could have told you that – OK, now the messing has stopped) and he can even dribble past opponents if he has to.
Throw in a chance created every two games from centre-back (he got an assist versus Man United and scored against Burnley, two games Liverpool ultimately won) and you've got a Premier League centre-back.
It's no surprise the likes of Newcastle, Southampton, Bournemouth and Wolves have all been credited with an interest over the past few transfer windows.
However, when we widen the field slightly the issues begin to emerge. First, let's add some context to the percentage statistics.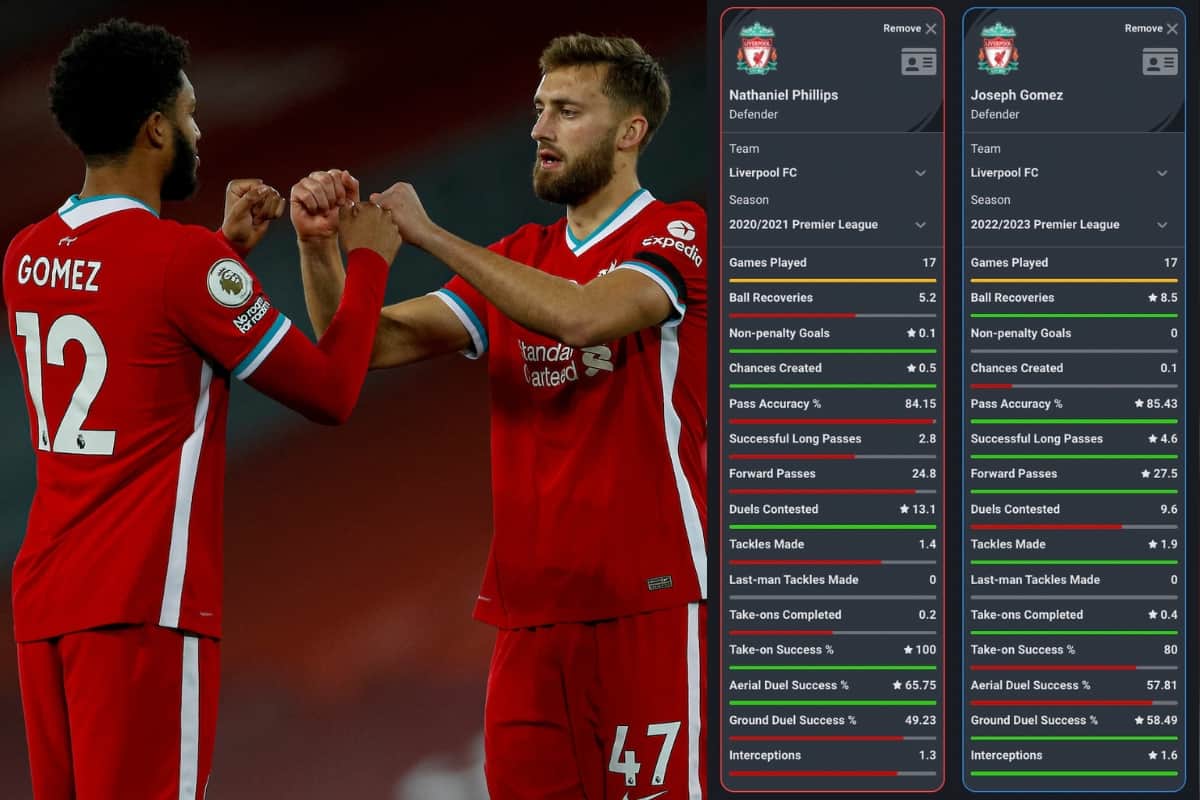 Phillips is clearly so much more involved than Gomez is; required to intervene far more frequently.
The difference in overall duels, aerial duels and clearances is astounding. Yet he still lags behind for ground duel success and ball recoveries, as well as committing more fouls.
In a Klopp side, the forwards and the midfielders defend so intensely from the front that a centre-back is typically less active than defenders from other sides – more likely to play an offside trap or shepherd a loose pass out of touch than make a last-ditch tackle or clear one off the line.
Phillips' heroics were endearing – and welcome. But they were necessary because he was playing in a Liverpool team that was struggling.
We must also then add context to Gomez's numbers from this season. The 25-year-old is representing a struggling side currently 10th in the league.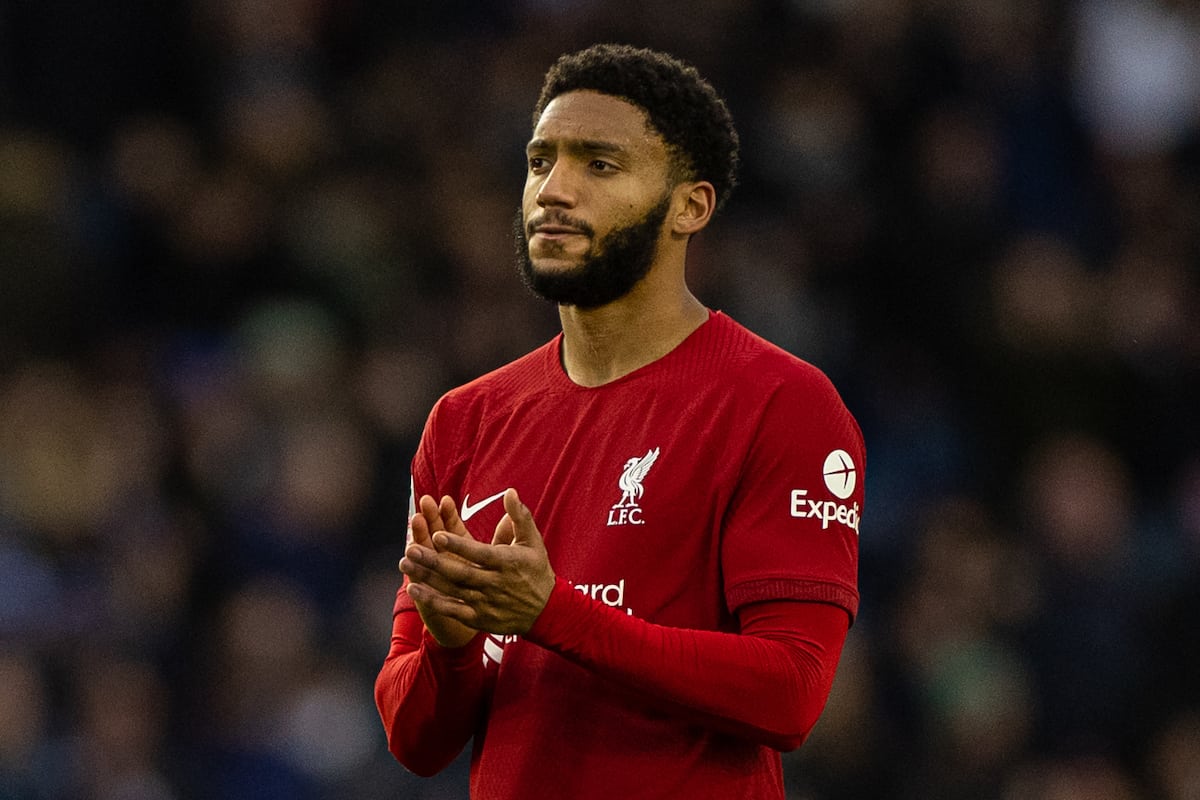 His form has been as inconsistent as the team's; for every composed, clean-sheet performance in victory over Man City, there's a goal-conceding error in defeat to Leeds.
The fact that he's still outperforming Phillips' peak performance – more accurate with the ball, more accurate in winning tackles, less prone to conceding fouls – in a season like this is telling.
If Phillips were to have nailed down a place in the starting XI before now, he'd have needed to reach not just the level of Liverpool this season, but that of Liverpool at their best.
Konate was signed in the summer of 2021, and a quick comparison of the stats reveals why Liverpool invested £35 million on him rather than sticking with Phillips.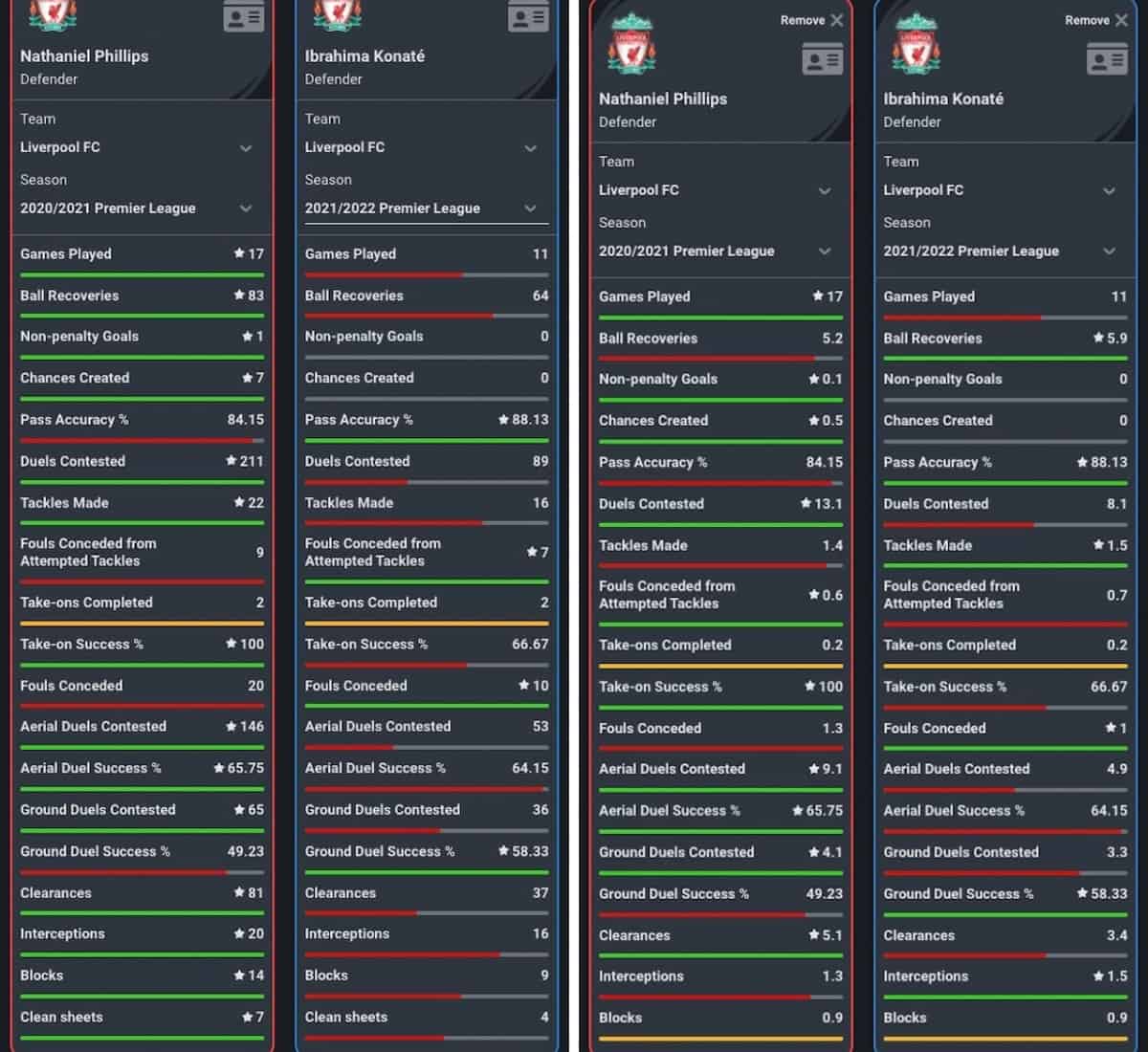 The volume shows that Konate slotted into a much better-functioning unit than Phillips – it's easier to play with Virgil van Dijk than Ozan Kabak, presumably.
But the per-90 data shows that Konate immediately offered more quality, too.
The Frenchman's pass accuracy, ground duel success and fouls conceded numbers are superior, while he also put up comparable numbers for aerial duels, interceptions and blocks.
From the numbers alone, the picture is becoming clear of how useful Phillips was as a firefighter – and how the standards Liverpool must strive for long term were slightly beyond him.
There are also a few moments on the pitch that may have influenced the club's thinking.
Tactical analysis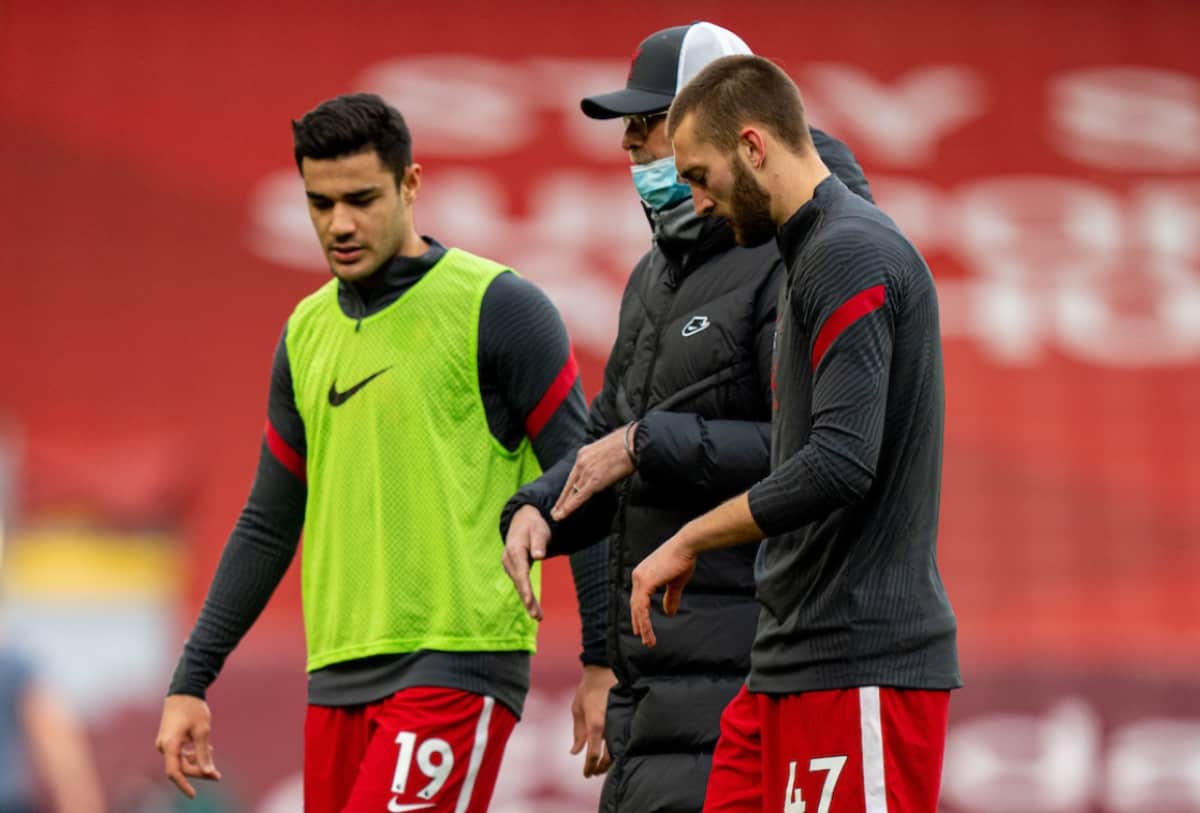 For the Champions League quarter-finals with Real Madrid in 2021, Phillips was paired with on-loan Kabak.
The two were trusted to play the Liverpool way – keeping a high defensive line, stepping up to play offside and supporting the forward press by squeezing the opposition inside their own half.
Occasionally a ball would get through, requiring the defence – in this case Phillips and Kabak – to sprint backwards and/or win a one-on-one duel.
In this example, a team failure put Phillips in a one-on-one situation, and he was found wanting…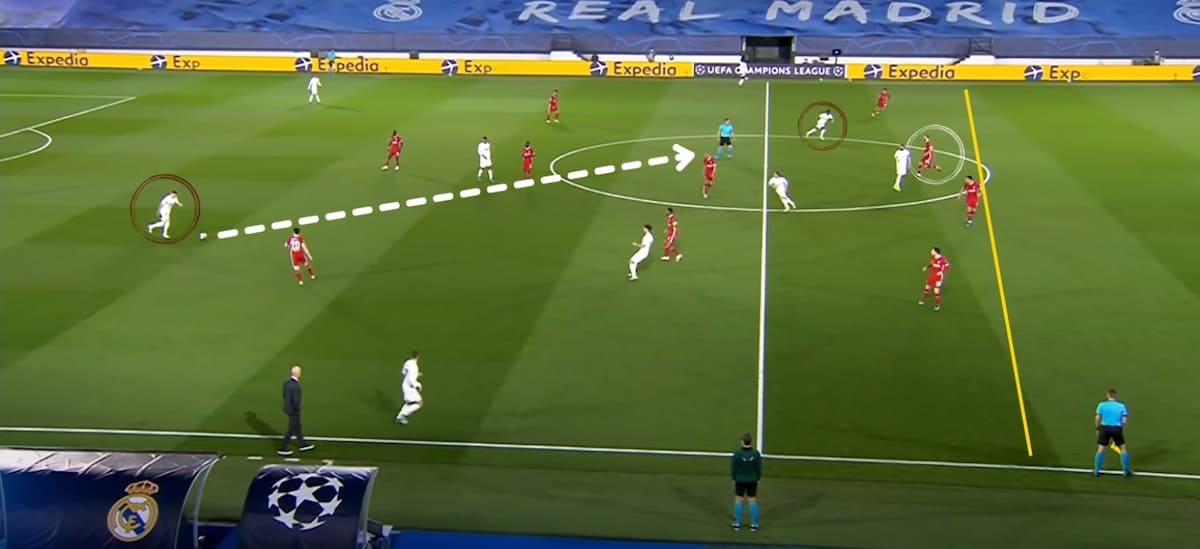 Liverpool are playing a high line without any pressure on the ball.
As Toni Kroos prepares to pick out Vinicius Jr' run, Phillips is still trying to push up to play offside, while Trent Alexander-Arnold is already running back.
Nothing about Liverpool's approach here is coherent…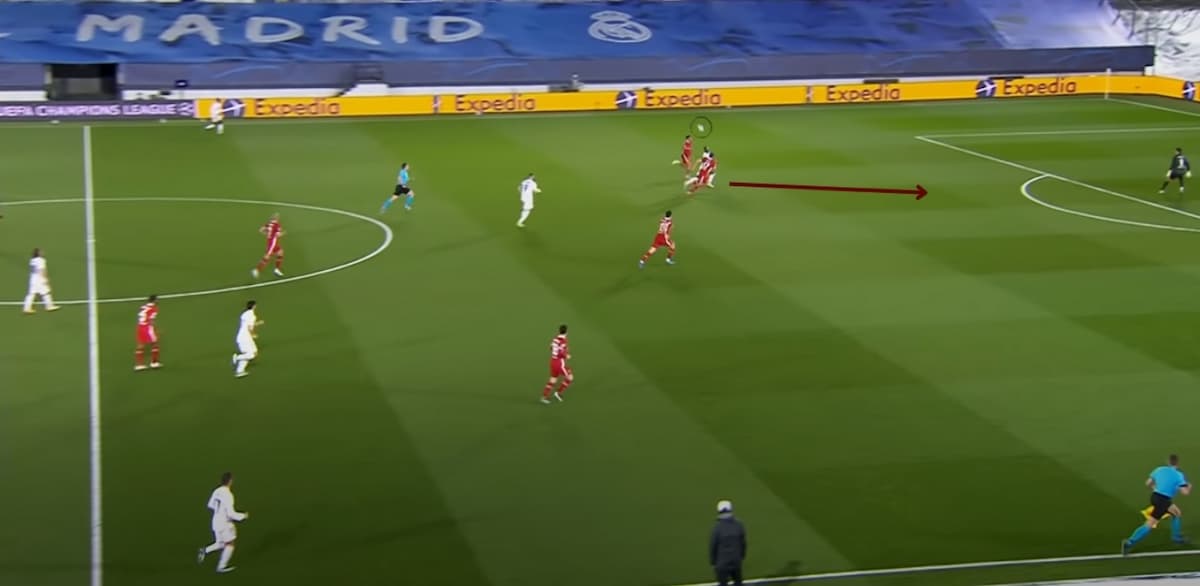 Phillips has a chance to either intercept the ball or block Vinicius' path to goal.
What he cannot do is allow Vinicius to take the ball down and get a clear sight of goal…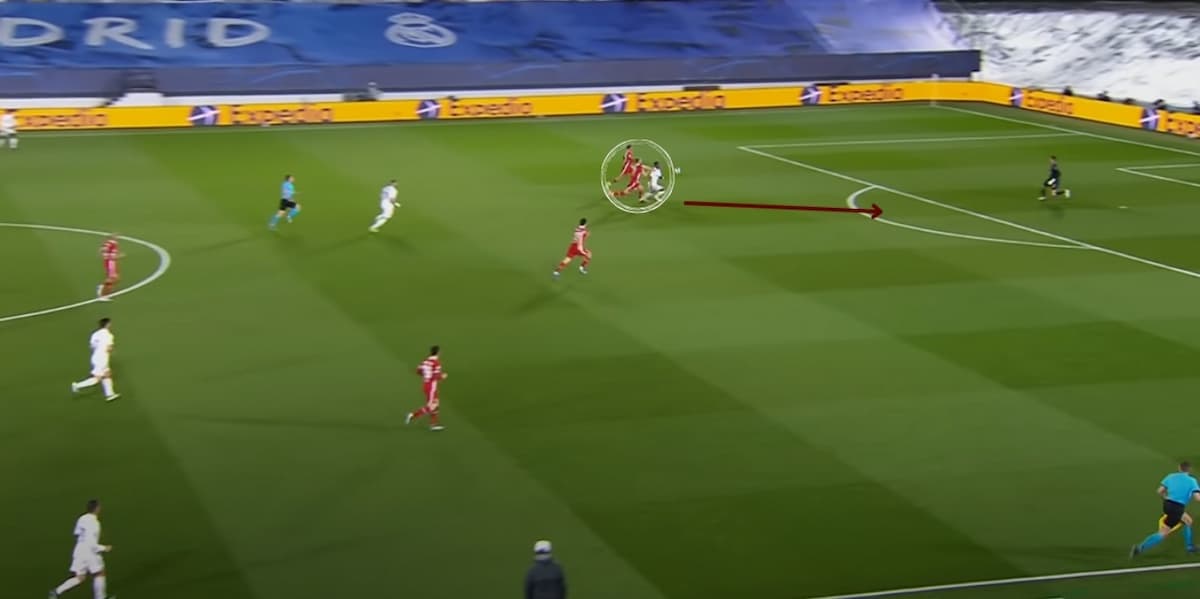 …but that's exactly what happens.
Vinicius takes the ball down comfortably, shrugs off Phillips' desperate pullback and goes through one-on-one…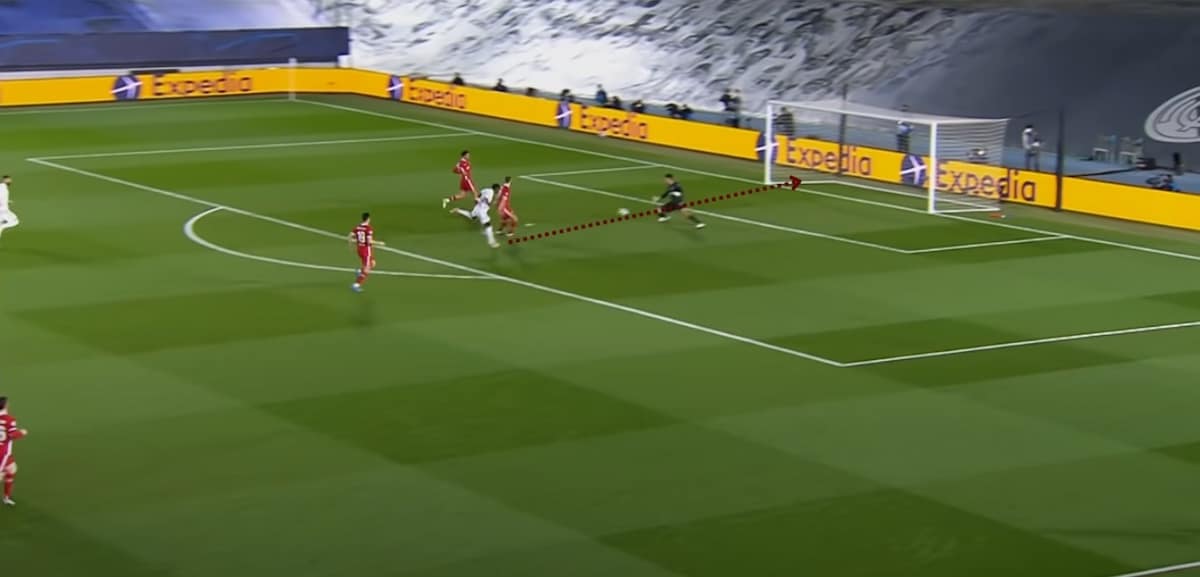 Phillips tries to recover and block, but he's never catching Vinicius, who confidently sticks it past Alisson for 1-0.
Still, this is Vinicius Jr – a player much maligned by the Madrid press at the time, he's since become a world-class operator.
Liverpool learned as much when his goal settled a 1-0 defeat in last year's Champions League final.
Phillips wasn't the first defender bested by the Brazilian, and he wouldn't be the last.
The decisive second and third goals in the 3-1 away defeat in 2021 had nothing to do with Phillips, and he was selected again with Kabak for the return leg at Anfield.
But there was a moment in that game which neatly summed up his limitations.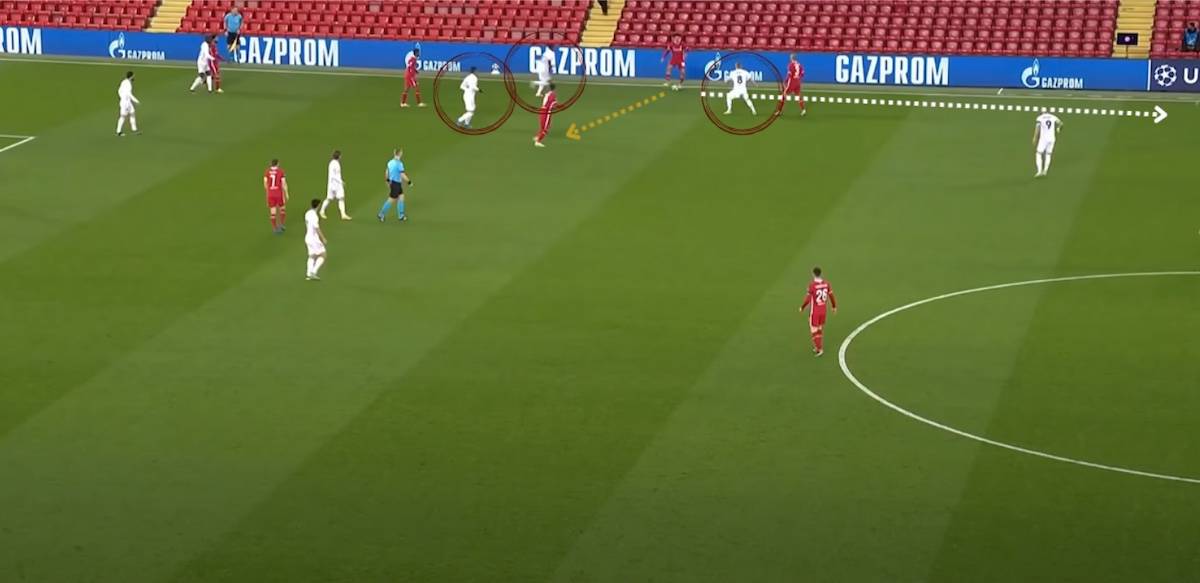 Liverpool are trying to break down Real's low block. Alexander-Arnold is pressed on the far side.
Rather than play a slightly riskier short pass inside (orange line), he goes backwards to Phillips on the halfway line (white line)…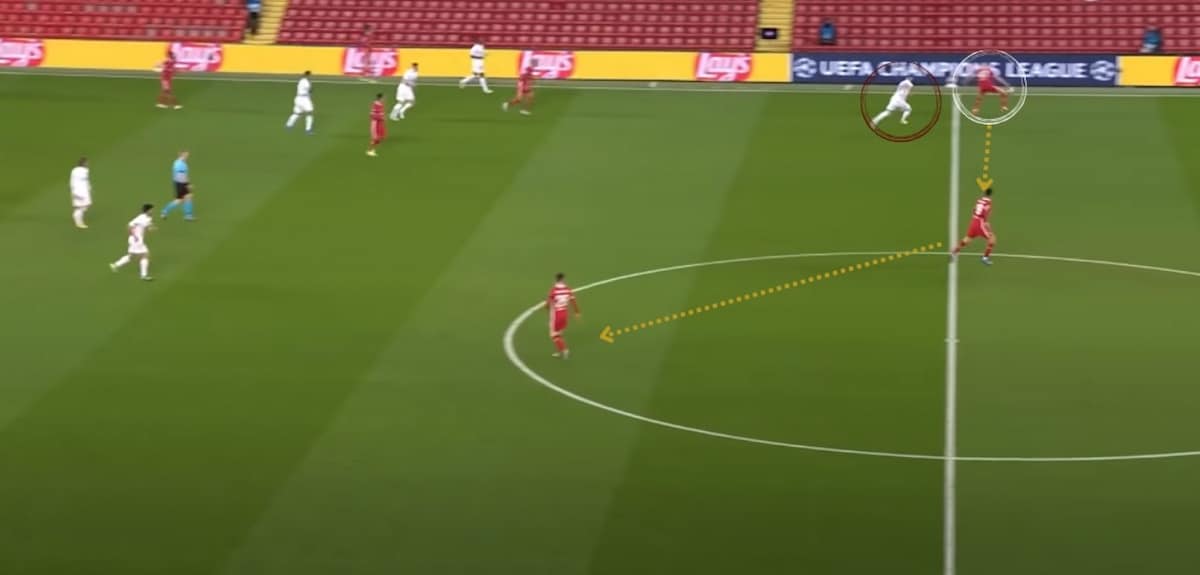 It's not Trent's best pass, but it's a fairly standard passage of play.
Receive the back pass, play it short to the other centre-back, and the ball can get circulated to the opposite flank (orange).
Instead, Phillips miscontrols it. Not once…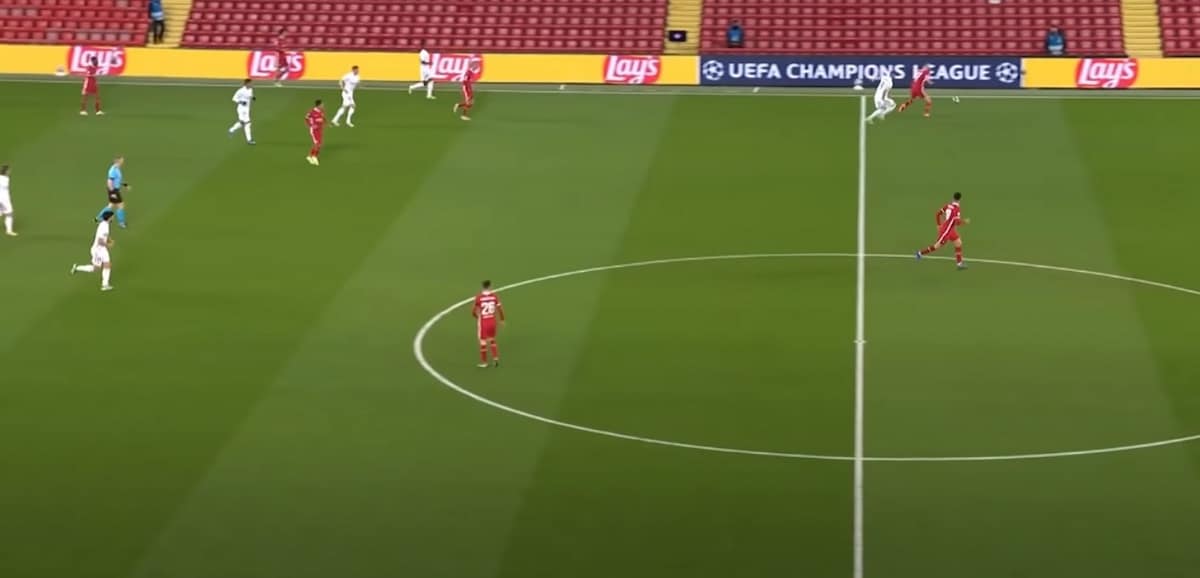 …not twice…
…but three times. Karim Benzema is able to steal the ball and, from almost nothing, Liverpool are now defending a dangerous situation.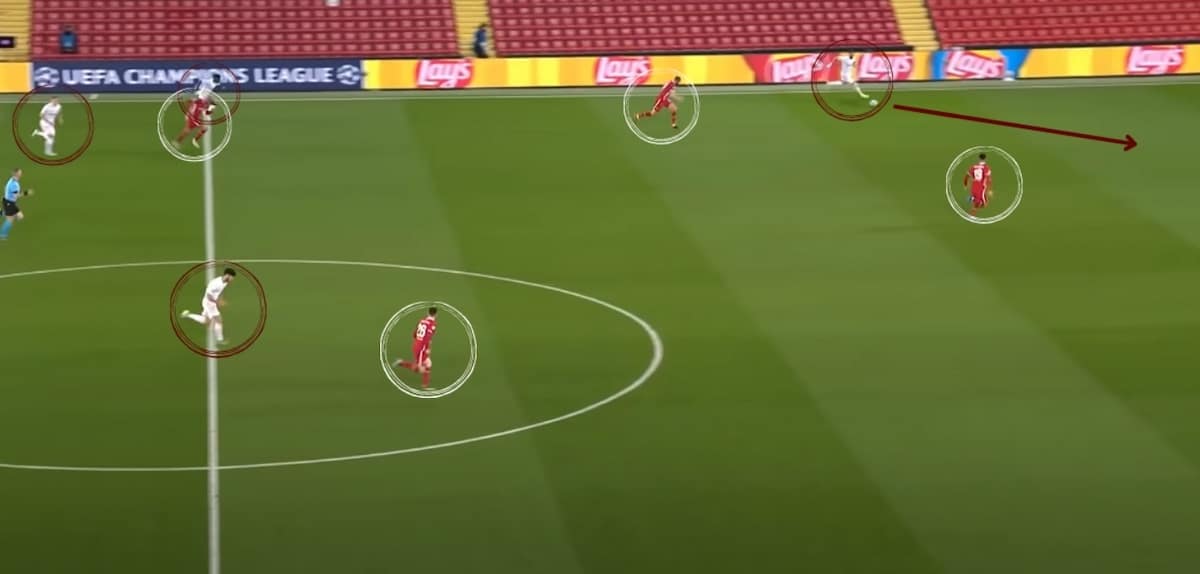 Vinicius Jr is understandable, but here a 32-year-old Benzema easily outpaces Phillips, leaving Kabak to try and delay his run forward.
Real have multiple options arriving as backup, with Liverpool struggling to draw back in from their expansive possession structure…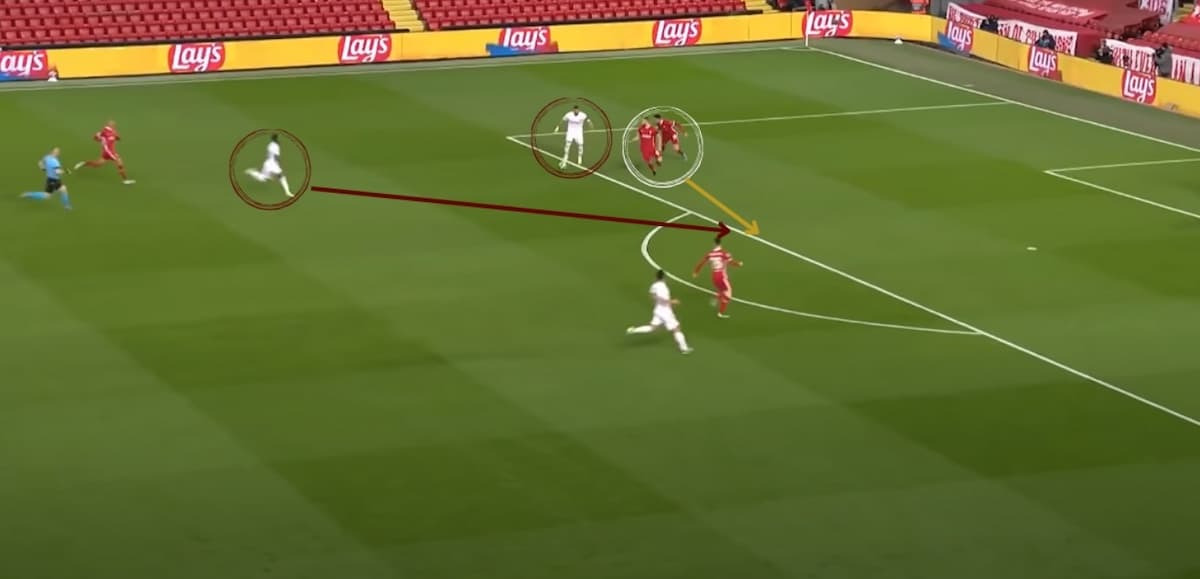 Phillips is able to get back as Benzema holds the ball up, but both he and Kabak are drawn to the ball.
One of them should be covering the space inside (orange line), which is now free for Vinicius to burst into. Instead, they're practically standing on each other's toes…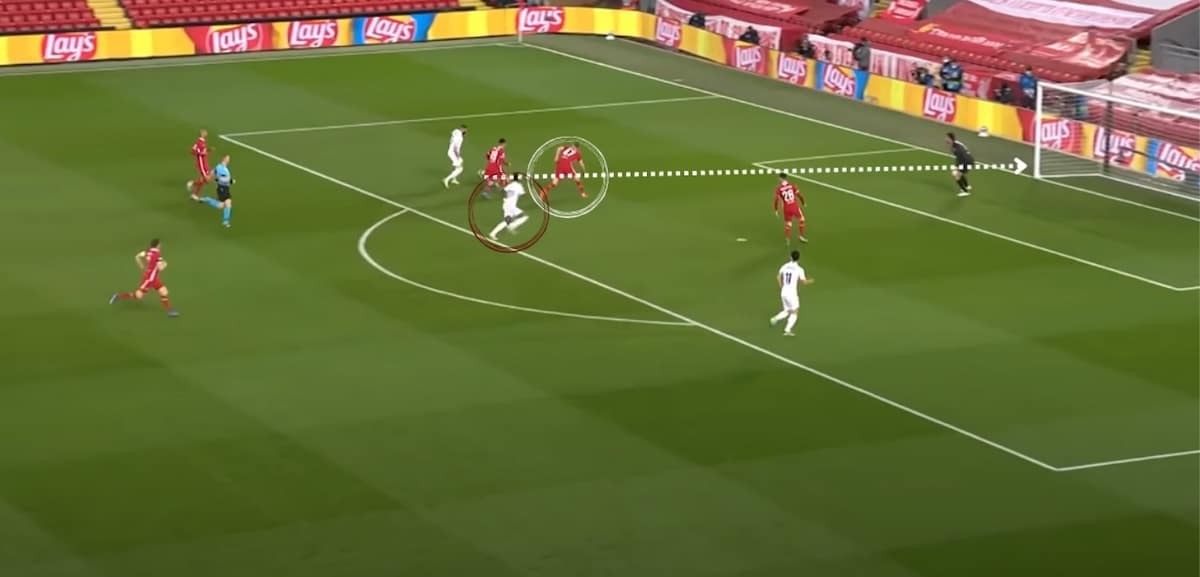 Benzema cuts onto his left, turning Phillips inside out. Vinicius arrives in the box, but Benzema's attempt to find him deflects off Kabak and strikes the outside of the post.
Liverpool scramble the ball clear…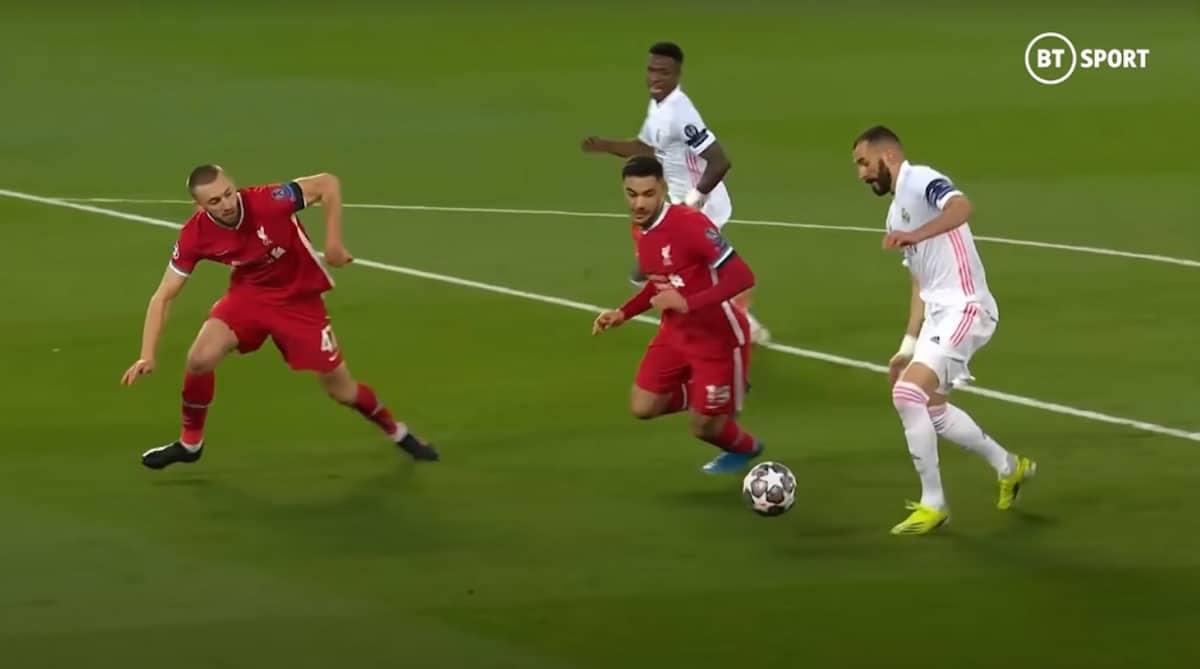 Miscontrolling the ball, lack of pace, poor decision-making and finally a lack of agility.
This is not the body shape of a defender in control. There's also no awareness of the threat of Vinicius over the shoulder.
Liverpool got away with this one, but went on to draw 0-0 and exit the competition on aggregate.
This isn't intended as an attack on the player, who we've established is a solid centre-back.
Not every player can be as complete as Van Dijk, or as dominant as Konate, or as quick as Gomez. But controlling a fizzed ball and passing it along the halfway line must be a minimum requirement.
If you're already a yard or two slower, not the most agile and not the most experienced either, there's absolutely no margin for error.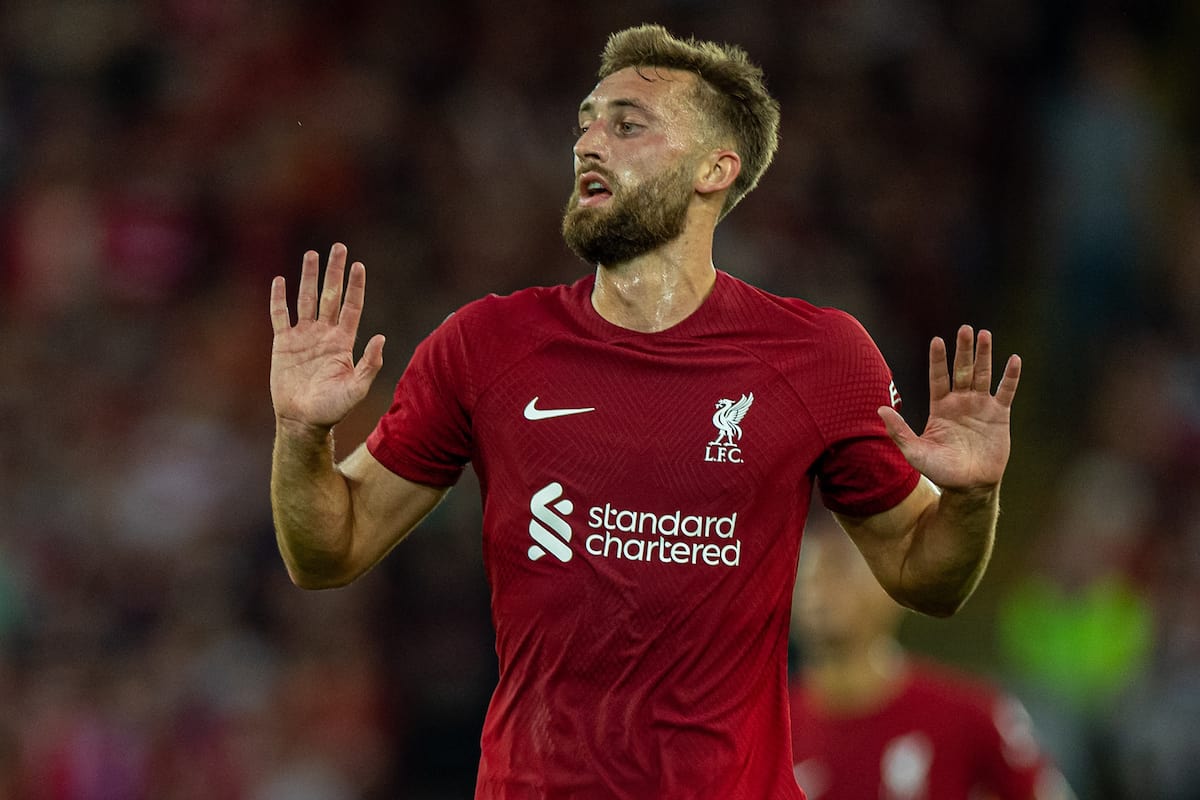 Here lies the tragedy of Nat Phillips. Too good to languish on the bench, not quite good enough for the first team, and bizarrely unable to get a permanent move to pastures new.
It's likely he'll knuckle down and provide thoroughly professional squad cover for the rest of the season, before – surely – he finally gets his move away.
But in the meantime, if Liverpool are defending a narrow lead at the end of a game, we might yet see him rise from the bench to win a vital header away…one last time.
---
* Statistics via Squawka