With the new season getting underway, we asked supporters from every Premier League club to predict where Liverpool will finish.
It is no secret that we occasionally see things through red-tinted spectacles.
In retrospect, last season's predictions made us all look a bit silly, but even the neutrals didn't see Liverpool's drop-off coming.
In order to get a different perspective on Liverpool's standing, we collated the views of fans from every Premier League club on where Liverpool will finish this season.
Arsenal – 3rd
Matty Long (@Matty_Long)
---
Liverpool will finish… third, assuming they continue the form they found in the final third of last season.
It's hard to see them finishing much higher than that at the moment, as I think some of their midfield issues from last season still linger.
I don't expect them to be down for too long with Klopp at the helm, though, and they still have some fantastic players that I'll no doubt try to cram into my fantasy team every week.
Aston Villa – top 4
Crippy Cooke (@CrippyCooke)
---
Liverpool will finish… in the top four.
I really like Liverpool's attack with Dominik Szoboszlai complementing Luis Diaz, Mohamed Salah, Cody Gakpo, Diogo Jota and Darwin Nunez, but Jurgen Klopp does need another midfielder if the Reds are to compete.
Losing Jordan Henderson, Naby Keita and Fabinho in one transfer window could prove costly, even though Alexis Mac Allister is a fantastic signing.
Bournemouth – 3rd
Tom Jordan (@TomJordan21)
---
Liverpool will finish… third.
A real shake-up in midfield was probably needed, the signings are exciting and I can see Darwin Nunez thriving this season.
Not quite a title challenge, but comfortably in the Champions League spots for me. My tip is that you'll win the Europa League.
Brentford – 5th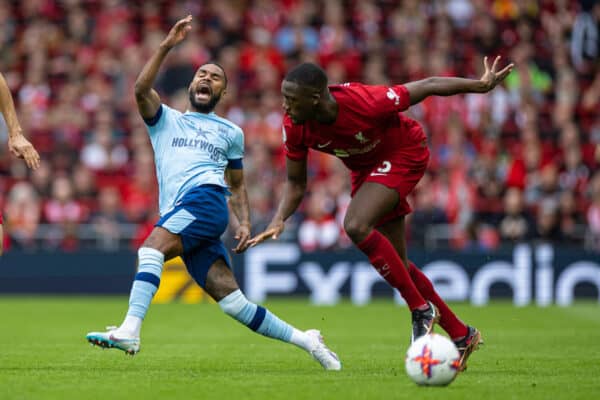 Billy Grant (@billythebee99)
Liverpool will finish… fifth.
Brighton – 2nd
Kieran Maguire (@KieranMaguire)
---
Liverpool will finish… second.
In Mac Allister, the Reds have signed a great player from the Albion who will improve their midfield, as well as chipping in with a few goals.
I think that with Trent Alexander-Arnold now likely to be in a new role, players returning from injuries and the strikers finding their scoring boots once more, Liverpool will be challenging for the title.
Burnley – top 4
No Nay Never Podcast (@NoNayNever)
---
Liverpool will finish… in the top four.
Last year was that moment in any great team where the wheels start to come off and you know you need to let some players go and refresh the squad.
Klopp will have learned some hard lessons last season and looks like he's fine-tuning and streamlining his team to put things right this year.
With Chelsea and Spurs starting afresh with new managers, United investing heavily in the hope of eliminating their self-inflicted calamities and City still the ones to beat, I think Liverpool will go about their business with a lot more consistency this season and be in the title race again.
Chelsea – 2nd
Richard Long (@Chelseafan_Rick)
---
Liverpool will finish… a very close second behind Man City.
I can see City letting their foot off the gas after their treble season and Liverpool will have had a bit of a mental reset and will be hungry to challenge once again.
Crystal Palace – 3rd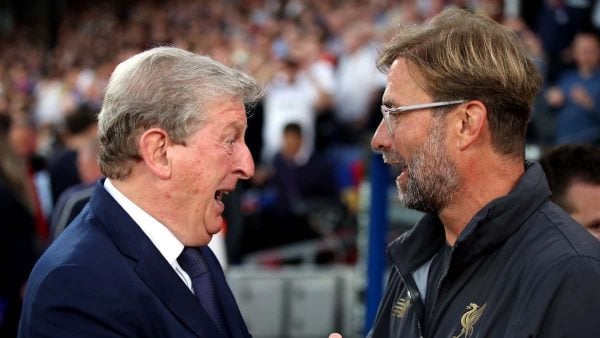 Robbie Scotcher (@RobbieScotcher)
---
Liverpool will finish… third.
It's so competitive for the top four spots, so it's hard to pick.
I think Nunez will have a great season, as will Alexander-Arnold. You've got to be challenging for the title, but I think City will win it.
Everton – 4th
Joe Thomas (@joe_thomas18)
Liverpool will finish… fourth.
Fulham – 4th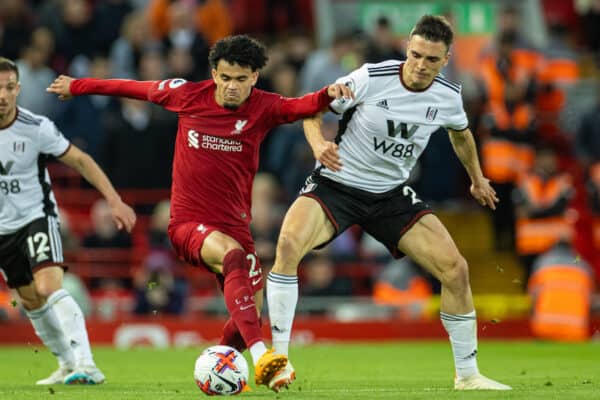 Kyle Bonn (@the_bonnfire)
Liverpool will finish… fourth.
I think it's crazy to think they'll challenge for the title, as bookmakers have them third favourites, but I do think they will enjoy a significant return to prominence.
Luton – 2nd
We Are Luton Town (@wearelutontown)
Liverpool will finish… second.
Man City – 4th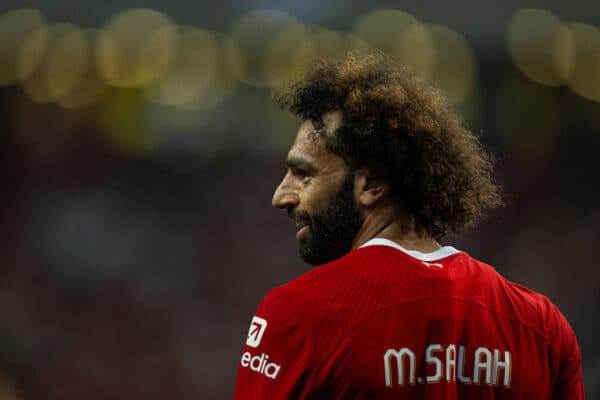 Simon Curtis (@bifana_bifana)
Liverpool will finish… fourth.
Man United – 4th
Kadeem Simmonds (@KadeemSimmonds)
Liverpool will finish… fourth.
That being said, resting key players in the Europa League could keep them fresh for a league campaign where they finish third, if not second if Arsenal struggle to adapt to their Champions League return.
Newcastle – 3rd
Dave Black (@cm9798)
---
Liverpool will finish… third.
Assuming you complete your midfield overhaul, I think the way you finished last season should give you a lot of confidence. But you still need at least one more, as I'm sure you know.
Nott'm Forest – 3rd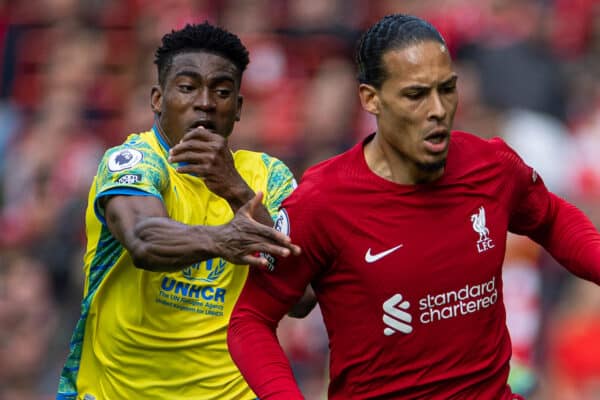 Matt Davies (@MattDavies_NP)
---
Liverpool will finish… third.
It looks like a season of transition in the midfield and tactically with Trent playing an inverted role.
They seem poised to score a load of goals through Salah, Jota, Gakpo and Nunez, however – the latter could be key if he can finish those big chances.
Sheffield United – top 6
Hal Stewart (@HalTheBlade)
---
Liverpool will finish… in the top six.
I don't know really, I don't keep track of any other sides.
Maybe you'll win the league?
Tottenham – 3rd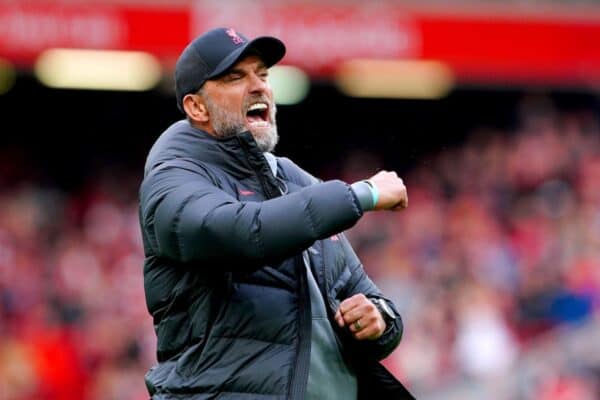 Sam Hawkey (@samhawkey)
---
Liverpool will finish… third.
I think they'll bounce back. They were poor last season and still finished fifth and came into form late on. There are a few questions, though.
The midfield has been gutted, standard and cultural setters have gone and star players' lights are dimming, so there is a lot that needs to align for them to have a good season.
No Champions League football might just be a blessing for a rebuild, which this clearly is.
West Ham – 4th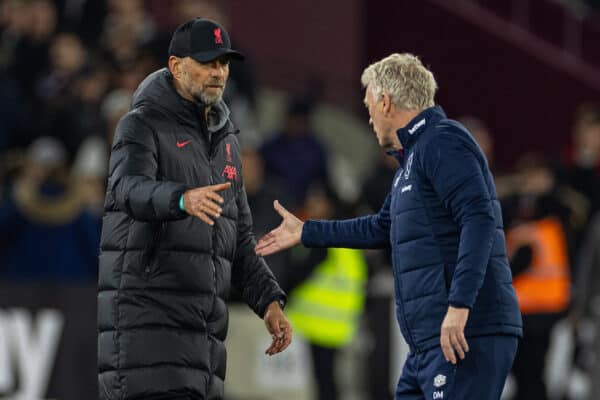 George Poulton
Liverpool will finish… fourth.
Wolves – 6th
Sam Cook (@77ClubPodcast)
---
Liverpool will finish… sixthc.
Newcastle are the new powerhouse in town – love it or hate it (I hate it, to be honest), they're here to stay. Arsenal look ruthless, United will do what United always do (somehow finish in the top four) and Chelsea will be back for blood.
You can never write off Tottenham, unless it's a cup final, and there is always Brighton should they kick on. Nobody is competing with Man City.
---
How they compare to our predictions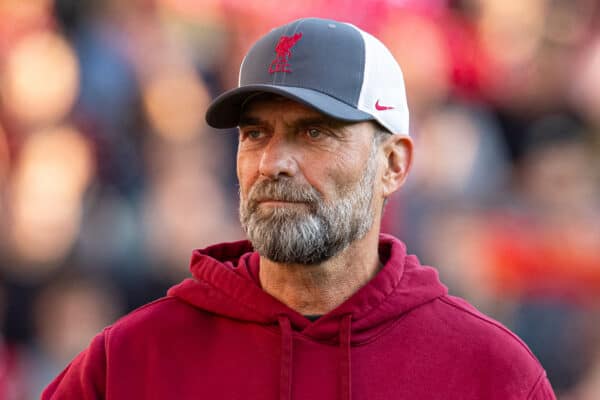 If you take an average of all the predictions that predict a specific placing, as a collective, the Premier League fans we interviewed think Liverpool will between third and fourth.
In comparison, This Is Anfield's contributors predicted the Reds would finish between second and third.
Personally, I would be content with a third-placed finish and a Europa League win. That would show progression, for me.
Another trophy on top would be nice, though!
---
You can read this article's contributors' full predictions here:
• Man City fans expect drop-off as Liverpool given "big opportunity" again
• Predicting Liverpool's 2023/24 season – From top scorer to biggest concerns
• Rivals tip Liverpool for title battle after "mental reset" – with "dogfight" for 4th
• 5 clubs who could be at risk of surprise Premier League relegation
• Aston Villa "best of the rest" as Brighton fans rue Alexis Mac Allister exit
• "A challenge we will relish" – Guide to the 3 new Premier League teams