Liverpool always needed a midfield revamp this summer, but few would have predicted up to five first-team players would leave – but Jurgen Klopp has always said he won't stand in the way.
The Reds had 10 midfield options last season and with Fabinho nearing a departure to Saudi Arabia and Jordan Henderson perhaps following, Klopp could be left with just four of them.
There have always been questions about the manager being too loyal, hanging on just that little bit too long to a player and seeing value and performance decline.
But that's the case when both he and the player want to forge ahead, when it comes to a player making their desire to leave known, he has a different perspective.
"You cannot force people to stay," Klopp said back in 2020. "We never did, by the way. It's all about timing, the right moment.
"We make changes and bring players in, and if a player wanted to go then we wouldn't stand in the way. It's just I don't understand why they would want to."
Klopp has worked hard to make Anfield the destination rather than the stepping stone but if a player wishes to jump off the train and a deal is favourable, then it is time to let go.
Fabinho has been left behind as Liverpool travel to Germany for their pre-season training camp after receiving a £40 million bid from Al Ittihad – meaning his time at Anfield is nearly up.
The same could soon be said of Henderson, who has accepted a deal to join Al Ettifaq but, unlike Fabinho, no official bid has been lodged, perhaps because it is claimed they could have just £13.2 million to spend.
While neither have publicly declared they want to leave, the writing appears on the wall as without interest from Saudi Arabia they both will have remained options for Klopp.
Klopp also said in 2020: "We could all look for something else if we wanted to, but for me, the only reason to leave Liverpool at the moment is the weather!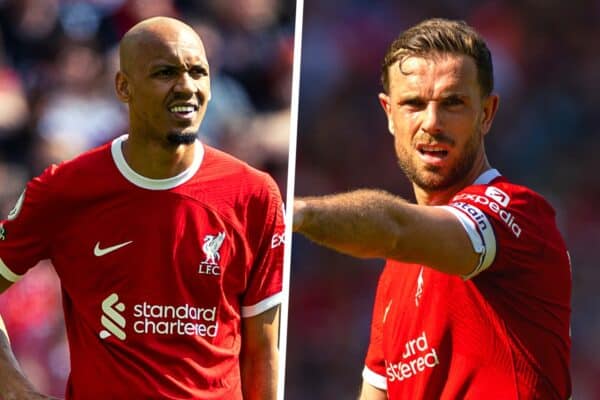 "What other reason could there be? This is one of the biggest clubs in the world. We pay the money, maybe not the most in the world but we pay good, we have a sensational stadium with outstanding supporters all over the world.
"Our colours are red which is the nicest colour anyway, so where are the reasons?"
A lot has changed at Liverpool since these words were spoken in 2020, but, for fans, the sentiment of who would ever want to leave the club will always remain.