Another Saturday, a trip to Wolves, another numbing away defeat, and another call to get back to the basics of basics for Liverpool.
Self-inflicted wounds decided the outcome of this game during an opening 12 minutes that we can only hope represent the bottom of the barrel being reached. There are absolutely no guarantees though.
Our next assignment is against a Sean Dyche-infused Everton that have just beaten league leaders Arsenal.
Undone at Molineux by energy and confidence that we simply can't match right now, this was almost a faithful re-enactment of the Premier League reversal at Brighton a few weeks ago, except more concerning.
Where's your head at?
While Brighton are viewed as the hipster's favourites right now, with genuine dreams of qualifying for Europe, emboldened further with high hopes of reaching a second FA Cup final, Wolves are an entity that are working hard to remedy their own dysfunctional first half to the season.
They're a team that came into this game having slipped back into the bottom three prior to kickoff, the team with the fewest Premier League goals to their name this season.
The three goals that Wolves ran past us was equal to a quarter of all their previous Premier League goals so far this season. Despite the exploits of his players on Saturday, Julen Lopetegui's side are still the top flight's lowest-scoring team, and as such, it makes them as likely a lingering candidate for relegation as any of the teams that surround them.
It's a damning situation we find ourselves in, and Liverpool have basically become a confidence booster and stepping stone for other teams to find their own better landscapes. A negative result in the Merseyside derby next Monday would follow this pattern to a tee. Something must give.
Liverpool could do with a confidence booster and stepping stone of their own.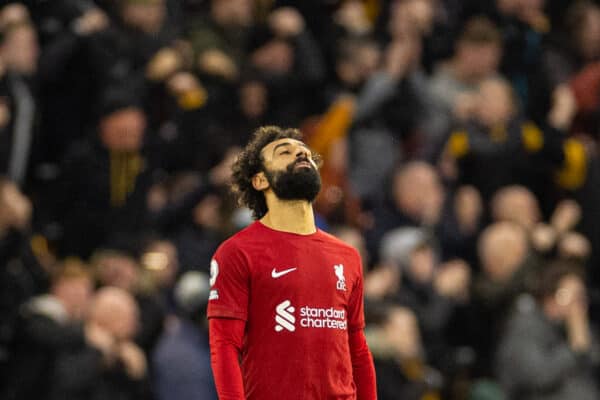 We all seek the answers to the questions being asked of Jurgen Klopp and his players right now, but they already know the answers. This is still a manager and set of players that have largely been there, seen it, conquered it, and picked up the t-shirt.
Having won everything there is to win, there is no mountain they haven't climbed. They know the theory of how to return to form, but they also know that the practicalities of bridging the gap to that return to form is the great intangible, as it is an achievement that cannot be forced, crafted, or manufactured.
Labour together, prosper together. There is no shortage of talent in this squad of players, despite the area that we all know needs strengthening. Liverpool's problems aren't in their feet, they are all in the head. It's hard to hold individuals culpable when the issues are so widespread.
Remastering the basics
Across the Klopp era, we have taken great pride in our ability to be 'Mentality Monsters', but when we fall into these periodical ruts, we make a mockery of the concept.
We can be unstoppable when on the crest of a wave, yet utterly self-defeating when the world is against us. We are capable of everything at one end of the spectrum, yet not even capable of the basics at the other end.
The bigger picture is hard to ignore, but the way Liverpool get themselves out of their current predicament is by remastering the basics first, even if this means stripping everything back to the most basic of basics, before even considering rebuilding confidence. Currently, we do so many things badly and we need to reacquaint ourselves with the sensation of getting things right.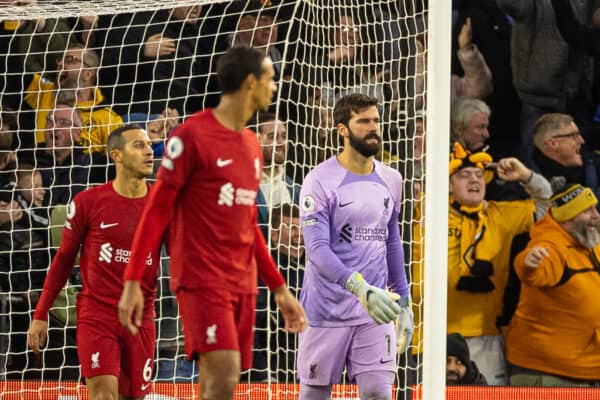 These can be tasks as simple as making sure you clear your lines decisively and making sure that when you are in possession of the ball you guide it to a player who is wearing the same-coloured shirt as you are. Preferably to a teammate who you wouldn't be putting under too much pressure in laying the ball off to.
Being aware of what is happening around you is a good one too, as is movement and availability. Football at its most base element remains a simple game. Confidence is built from the ground up, though. It doesn't come with the flick of a switch and this is where the vagaries of the mind dictate so much.
It isn't only down to the players though. The manager and his coaching staff need to be pragmatic. Which parts of the pitch are we the most exposed in? Identify those areas and add extra cover to them.
At some point, Liverpool are going to have to confront and let go of the pain of the final six days of the 2021/22 season. I fully believe this is what is at the root of our 2022/23 problems. We are repeat offenders in this respect.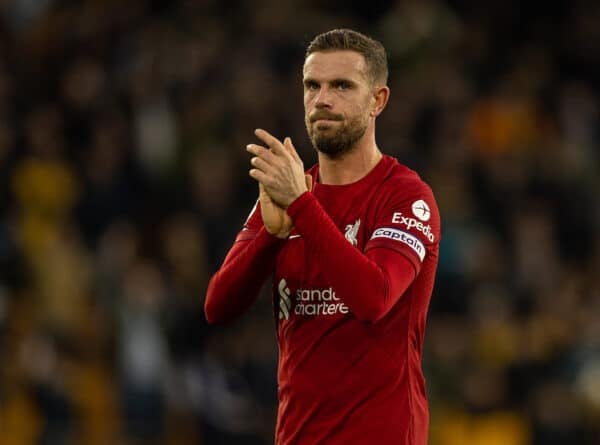 As a collective, we don't deal well with footballing heartbreak. The big concern is that in such situations over the Premier League era our reaction to it has been to brood for a short period before ripping it all up and starting again.
For instances of this, see Roy Evans 1996/97, gone in 1998; Gerard Houllier 2001/02, gone in 2004; Rafael Benitez 2008/09, gone in 2010; and Brendan Rodgers 2013/14, gone in 2015.
Jurgen Klopp will only avoid following a similar path if he, his players, the owners, and we as supporters are a little wiser and more grown up than we have been in the past.
Klopp does have the difference, however, that he's been through this type of thing before, and he can pull us through again.