Just like that, we're back. It feels like we never left. With the 2023-24 Premier League campaign kicking off Friday, we peer into our crystal ball to predict what will happen in the top flight of English football this season.
Title winners
Anthony Lopopolo: Manchester City. No one is stopping this well-oiled machine. City compensated for the departure of match-winner Ilkay Gundogan by signing a capable box-to-box replacement in Mateo Kovacic, and they reinforced last season's Premier League-leading defence with the acquisition of Josko Gvardiol. If ruthless finisher Erling Haaland stays fit, he'll have every chance of breaking his own single-season Premier League scoring record.
Gianluca Nesci: Manchester City. All dynasties eventually come to an end, but we're not there yet with this one. Not even close. The combination of Pep Guardiola's ever-innovating mind, and the club's nearly unmatched riches, has created a juggernaut. The treble winners aren't resting on their laurels, as referenced above, and, by all accounts, aren't done adding in the transfer market just yet. Another trio of trophies is unlikely – Guardiola himself said such a feat is "impossible" – but City will retain their league crown and become the first club to win the English top-flight title in four straight seasons.
Champions League places*
*Based on UEFA coefficients, it's possible the Premier League will send five teams to the revamped Champions League next year instead of the traditional four, as Europe's elite competition is expanding and switching to the "Swiss league" format for the 2024-25 campaign.
Lopopolo: Manchester City, Arsenal, Liverpool, and Manchester United. Despite outspending the rest of the competition, Arsenal still lack a pure No. 9 with instinctual finishing ability, and that will cost them as they again fall short of City's match-winners for a second season running. Liverpool will bounce back, while Erik ten Hag's more disciplined and consistent Manchester United side will beat Roberto De Zerbi's slick-passing Brighton team to the fourth and (maybe) final spot.
Nesci: We're in agreement again, though I think Liverpool will regain their status as Manchester City's closest rivals this season. The Reds' potential resurgence after a much-needed midfield overhaul – and, hopefully, some better injury luck – will be fun to witness. Mikel Arteta's unwavering desire to keep driving Arsenal forward will ensure the Gunners aren't far behind, while Manchester United fixed some of their most glaring issues from last season. If fifth place does yield a Champions League spot for 2024-25, watch out for Chelsea, who, despite such heavy player turnover once again, have stability and excellence on the bench in the form of Mauricio Pochettino.
Relegated clubs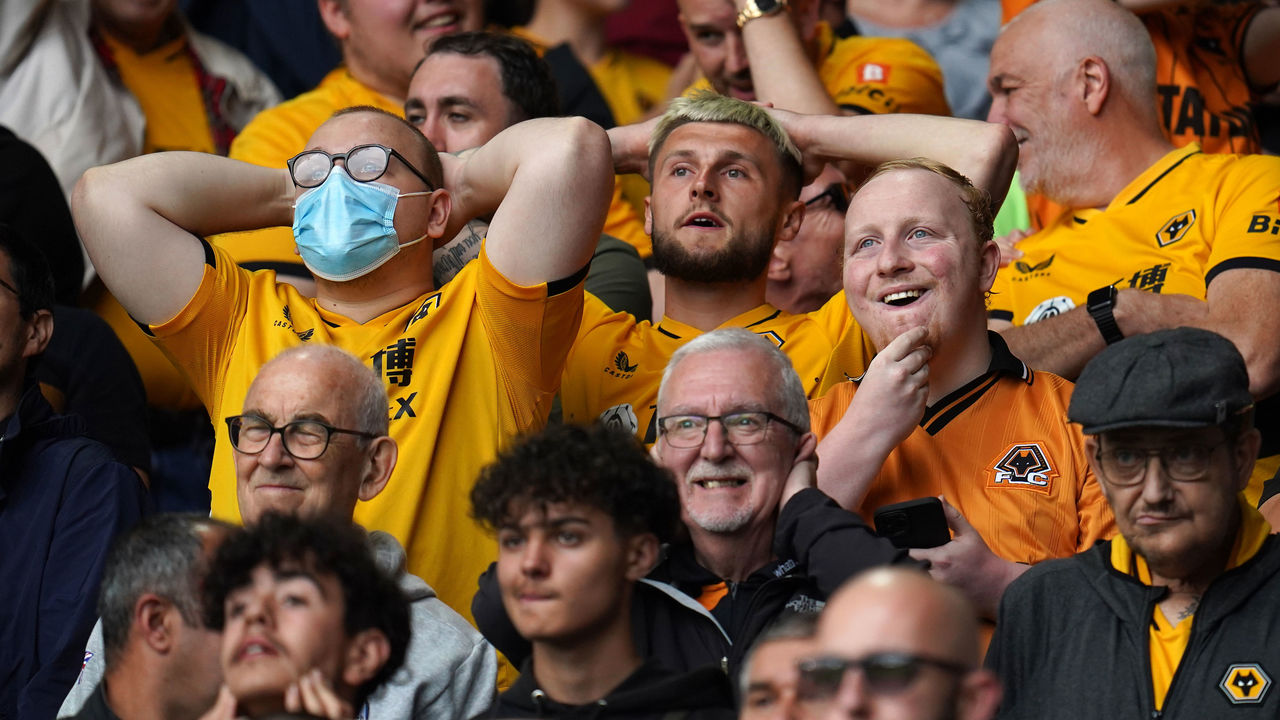 Lopopolo: Sheffield United, Wolverhampton Wanderers, and Luton Town. Sheffield United couldn't retain midfielder Sander Berge or top scorer Iliman Ndiaye – key protagonists in the club's promotion push last season – and have to hope a number of unproven signings bolster their lineup. Wolves let head coach Julen Lopetegui leave on the eve of the campaign because of transfer window failings, and, like Sheffield United, Luton Town will feel a tremendous power imbalance in the top flight.
Nesci: Nottingham Forest, Sheffield United, and Luton Town. Much like last season, I fear for a lot of clubs going into the new campaign. Luton Town's promotion was a massive achievement – seeing Premier League football at the quaint Kenilworth Road will be brilliant – but it won't last long, while fellow promoted side Sheffield United are simply less talented than last year. That leaves one spot and a handful of teams fighting to avoid occupying it. Everton, Fulham, and Wolves have all endured rotten summers for different reasons, but they'll survive – barely – at the expense of Forest, who will spiral after firing Steve Cooper midseason.
Full predicted table
| LOPOPOLO | POSITION | NESCI |
| --- | --- | --- |
| Manchester City | 1 | Manchester City |
| Arsenal | 2 | Liverpool |
| Liverpool | 3 | Arsenal |
| Manchester United | 4 | Manchester United |
| Brighton & Hove Albion | 5 | Chelsea |
| Newcastle United | 6 | Newcastle United |
| Aston Villa | 7 | Brighton & Hove Albion |
| Chelsea | 8 | Tottenham Hotspur |
| Tottenham Hotspur | 9 | Aston Villa |
| Burnley | 10 | Brentford |
| Brentford | 11 | Crystal Palace |
| Fulham | 12 | Burnley |
| Crystal Palace | 13 | Bournemouth |
| Everton | 14 | West Ham United |
| Nottingham Forest | 15 | Everton |
| West Ham United | 16 | Fulham |
| Bournemouth | 17 | Wolves |
| Sheffield United | 18 | Nottingham Forest |
| Wolves | 19 | Sheffield United |
| Luton Town | 20 | Luton Town |
PFA Player of the Year
Lopopolo: Marcus Rashford. The 25-year-old will show last season was no fluke. Playing off mobile forward Rasmus Hojlund, Rashford will flash his dribbling ability while cutting in from the left flank and break the 20-goal mark for the first time in his Premier League career. While Haaland will outscore Rashford, the English international's match-winning efforts will keep Manchester United in the title race and come in the biggest moments.
Nesci: Phil Foden. Trying to predict which attacking midfielder will emerge as foundational to Guardiola's squad is notoriously difficult from season to season. Outside of Kevin De Bruyne, every player is walking a tightrope between being absolutely vital to the team and being on the fringes of the starting lineup. So let's take a big swing here and say Foden, 23, rises to the top of the depth chart, cementing him as the undeniable superstar that his pure talent always suggested he'd become. The player of the year almost certainly will come from the title winners, and picking either Haaland or De Bruyne, while more sensible, isn't as exciting.
Golden Boot winner
Yes, Haaland is eligible – because he's obviously the correct answer.
Lopopolo: Let's not overthink this one. It's Haaland. No one can rival Haaland's class in front of goal: He converted an impeccable 25% of the shots he took last season, often with only minimal touches in the penalty area. He also has a greater understanding of City's system, showing more of a willingness to drop deep and link up play. That should make it easier for his teammates to find him, and he'll continue to use his pace to get into scoring positions. Only a serious injury will stop him from retaining the scoring title.
Nesci: Even if I don't actually believe it, purely in the interest of variety, I'll take Darwin Nunez. The statistical argument isn't that farfetched. Nunez, an agent of pure chaos on the pitch, had one of the best non-penalty expected goal totals in the league last season despite playing just under 1,700 minutes. Measured per 90 minutes, he trailed only Haaland, Callum Wilson, and Eddie Nketiah in that category among qualified players. He gets into excellent scoring positions multiple times in every game. If he continues to do that, he'll smash last season's nine-tally return. I've hitched my wagon to Liverpool returning to an elite level this season, which would also benefit the dynamic Uruguayan. So, yeah. Crazier things have happened. Please stop laughing. (It'll be Haaland).
Best signing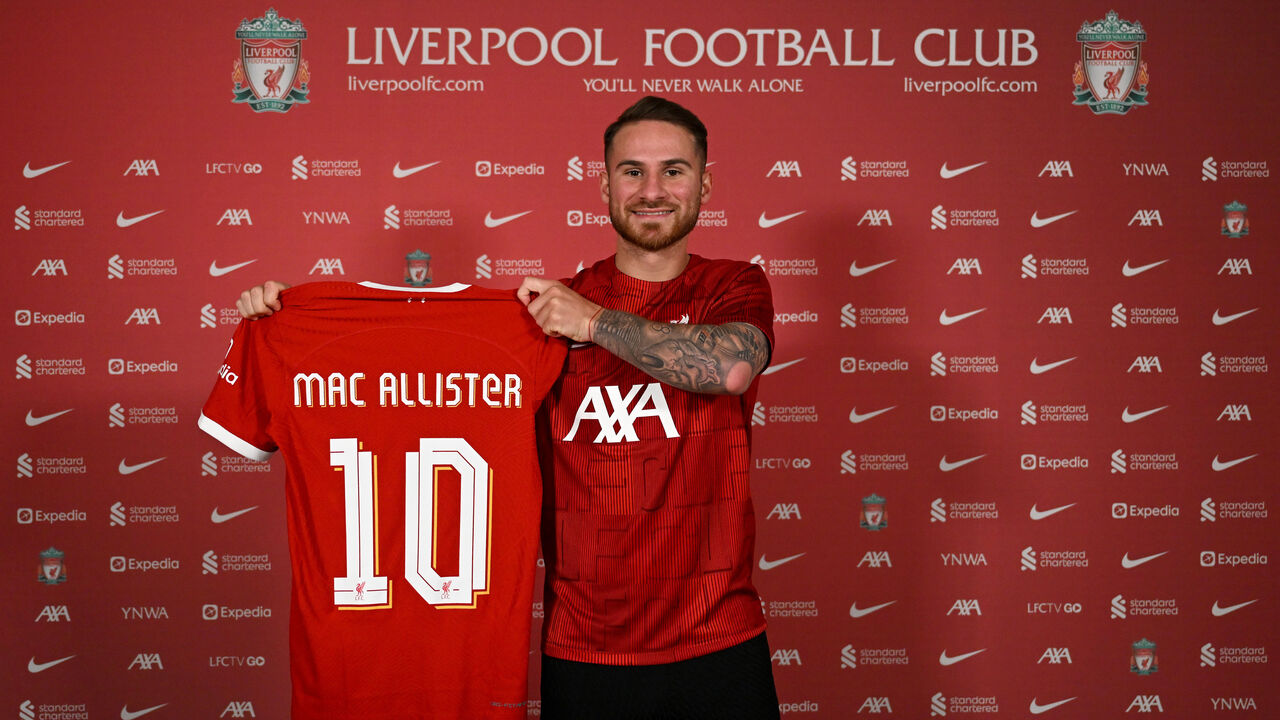 Lopopolo: Alexis Mac Allister. Liverpool made Mac Allister the centrepiece of their summer rebuild – and paid a more-than-fair £35 million to complete the deal. That's some feat considering Mac Allister is a 24-year-old World Cup winner entering the prime of his career. He can press and score from midfield and do all the things Liverpool's midfielders couldn't do in the years since Georginio Wijnaldum left for Paris Saint-Germain. Mac Allister will help restore the club's high tempo.
Nesci: There are more options than ever before to choose from in this category as clubs embrace data and enhance their scouting processes to avoid lightning cash on fire in the transfer market. Even on a lengthy list, Aston Villa's exciting acquisition of Moussa Diaby stands out. The 24-year-old didn't come cheap at €55 million, but he's the type of blistering, tricky winger that gets you out of your seat, and then has the composure and finishing ability to keep you standing and celebrating. He's going to be an absolute nightmare for opposing left-backs all season.
Worst signing
Lopopolo: Nicolas Jackson. At €37 million, Jackson arrives at Chelsea as another Todd Boehly big bet. What the Blues really need, though, is a sure thing up front. With Kai Havertz gone, Romelu Lukaku out of the picture, and Christopher Nkunku sidelined for up to four months, Jackson may have to shoulder Chelsea's scoring burden. That's a lot of pressure on a 22-year-old with limited top-flight experience. He scored most of his 12 goals for Villarreal against sides in the bottom half of the table during a month-long hot streak toward the end of the campaign, and he vastly outperformed his expected-goals average, suggesting his pedestrian output may not be sustainable long-term.
Nesci: Whoever replaces Harry Kane at Tottenham. With the England captain on the verge of joining Bayern Munich, and potentially shifting the balance of power in European football to Bavaria, someone will be given the unenviable task of assuming Kane's role as the focal point of Spurs' attack. I mean, they're not going to hand the keys to Richarlison and just call it a day, right? Someone is going to be brought in, and that player, through no fault of his own, will inevitably struggle to cope with the task's enormity. Also, Chelsea spending over €20 million on a backup goalkeeper (Robert Sanchez) who lost his starting job at Brighton last season seems ill-advised.
Breakout star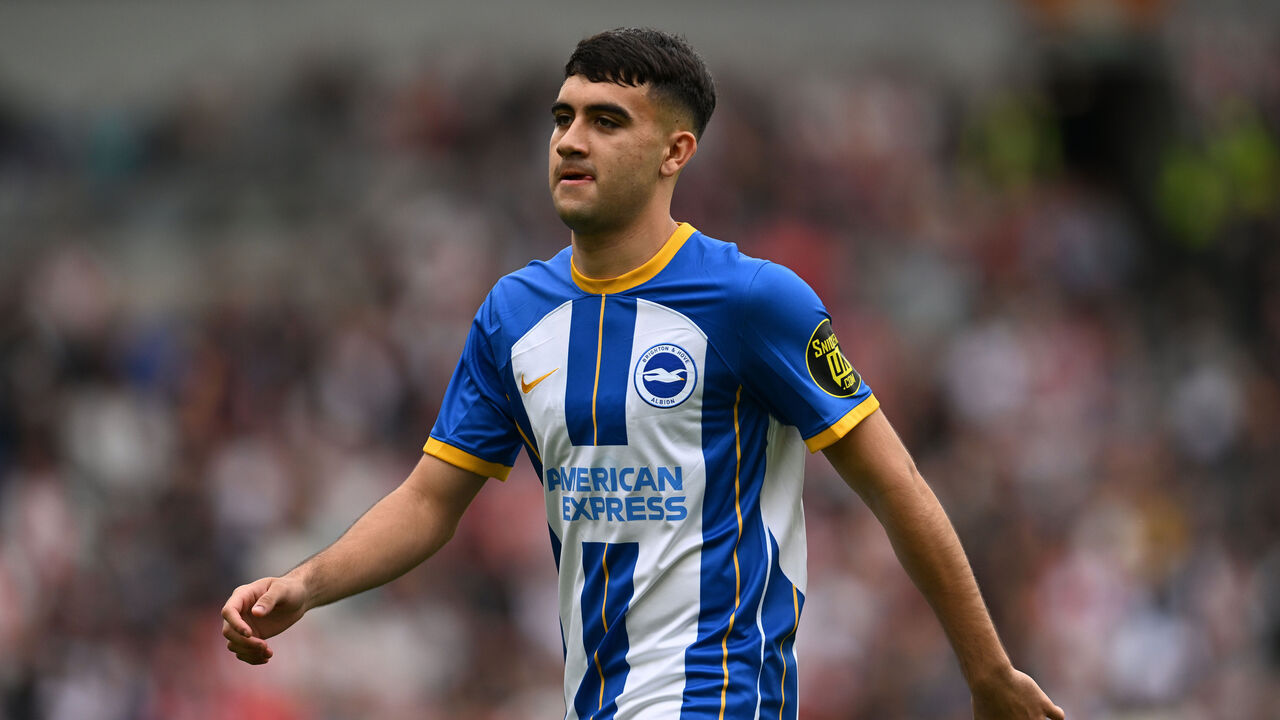 Lopopolo: Facundo Buonanotte. Brighton have done it again. Still, at 18, Buonanotte is the latest in a long line of low-cost signings with incredible upside. He showed glimpses of his versatility and creativity in April and May and should get far more playing time in Mac Allister's absence this season. Buonanotte can play as a winger, No. 10, or as a goal-getting midfielder, giving head coach De Zerbi plenty of ways to figure him into his starting lineup.
Nesci: Kobbie Mainoo. Manchester United fans are giddy about the 18-year-old midfielder, and for good reason. It's a shame the technically superb teenager suffered a preseason injury because he turned heads among the coaching staff with composed performances that belied his youth. Even if the Red Devils dive into the transfer market for another midfielder, Mainoo should challenge for minutes when he's fit again. Watch out for Tottenham's Destiny Udogie and Chelsea's Malo Gusto, too. And I'm almost positive Brighton have a youngster nobody has ever heard of before who'll take the league by storm and be sold for a mammoth fee in January.
Biggest surprise
Lopopolo: Burnley will finish inside the top 10. Head coach Vincent Kompany has turned Burnley into an enterprising attacking unit that catches the eye and wins regularly. That he upended the club's defensive traditions while achieving results is an incredible testament to his man-management and tactical skills. Expect midfielder Josh Cullen, winger Anass Zaroury, and playmaker Josh Brownhill to make a lasting impact and club-record signing Sander Berge to add physicality to Burnley's silky passing game.
Nesci: In a show of defiance, the Premier League will puff its chest out and flex its substantial financial muscle by bringing at least a few players back to Europe from Saudi Arabia in January. Ruben Neves could help plenty of Premier League midfields. Ditto for Marcelo Brozovic and Sergej Milinkovic-Savic. The latter has been linked with at least one English club every transfer window for the last several years. Cristiano Ronal … alright, fine, that one is a step too far. Imagine the mayhem, though.
Thoughts on rule changes
Matches will last longer this season – just like at the World Cup in Qatar – as referees try to increase effective playing time. They've also been instructed to use their cards more aggressively to cut down on time-wasting and dissuade players and managers from exhibiting bad behavior. Are these changes good for the game?
Lopopolo: Referees deserve respect, not unchecked power. The decision to count every second wasted by a goal celebration, free-kick opportunity, or throw-in is admittedly pedantic, but it won't result in many more minutes played. What's concerning is the vice grip referees now have on players who protest any and all decisions. While referees deserve protection against verbal and physical abuse, it's an emotional game. Players can't be expected to conduct themselves as gentlemen in waistcoats while fighting in the trenches for three points. Will we see referees award yellow cards for a simple tone inflection?
Nesci: Raphael Varane is right: There's already too much football. As is too often the case with these types of significant changes, the players' opinions aren't considered. "From the managers and players, we have shared our concerns for many years now that there are too many games, the schedule is overcrowded, and it's at a dangerous level for players' physical and mental well-being," Varane said this week. "Despite our previous feedback, they have now recommended for next season: longer games, more intensity, and less emotions to be shown by players." Ensuring referees are protected is very important, as it'll make the profession more desirable and, in turn, improve the standard of officiating. But surely there's a way to accomplish that without putting the players at greater risk.
Most excited about …
Lopopolo: De Zerbi's first full season at Brighton. The Italian tactician needed little time to adapt when he arrived as Graham Potter's successor in September. Brighton quickly adopted De Zerbi's progressive style of play, neatly working their way out from the back and routinely luring opponents into traps. The addition of striker Joao Pedro from Watford, coupled with Evan Ferguson's continued development at the center-forward position, should give Brighton more of a clinical edge than last season. Keep an eye out for Mahmoud Dahoud, the creative midfielder who can make the kind of progressive passes De Zerbi loves.
Nesci: More tactical innovations from some of world football's brightest managerial minds. How many center-backs can Guardiola put on the pitch at once? Will traditional full-backs even exist by the end of the season as managers continue to ask the likes of Trent Alexander-Arnold and Oleksandr Zinchenko to nestle inside and assume midfield roles in possession? What kind of wrinkles will we see in the pressing game, and how will teams counteract that with their buildup play? There's still plenty of opportunity for innovation from set pieces and, especially, throw-ins. So many questions, and there's arguably never been a more inventive collection of coaches in the league to come up with the answers.