You come within one point of a league title twice and within two on another occasion, and you're then told the champions are being charged with sustained financial doping. There's not one way to feel.
Lucas Leiva asked the right question straight off the bat: "Am I a Premier League champion?"
It's a perfectly valid question and one many will have posed in the aftermath of Man City being charged by the Premier League with over 100 breaches of financial rules.
More than one hundred. It is unprecedented.
One's mind may jump straight to titles, as is the case with Liverpool, but the impact reverberates beyond just the top of the table and there will be a long line of aggrieved clubs and fans. Rightly so.
What is fair and just?
The allegations are extraordinary and Man City were, of course, left "surprised" by the Premier League's statement, which includes a charge of failing to cooperate with the investigation.
The charges extend over a nine-season period between 2009/10 and 2017/18 and pertain to manager remuneration, breaches of Financial Fair Play and overstated sponsorship income.
An independent commission will decide if they are guilty and reporters have not ruled out any punishment.
"This genuinely could end with relegation," were the words of the Independent's Miguel Delaney, or they could "strip City of titles, hit them with points deductions and potentially even expel them from the competition."
But what would be fair and just? There likely wouldn't be one correct answer in the eyes of the masses.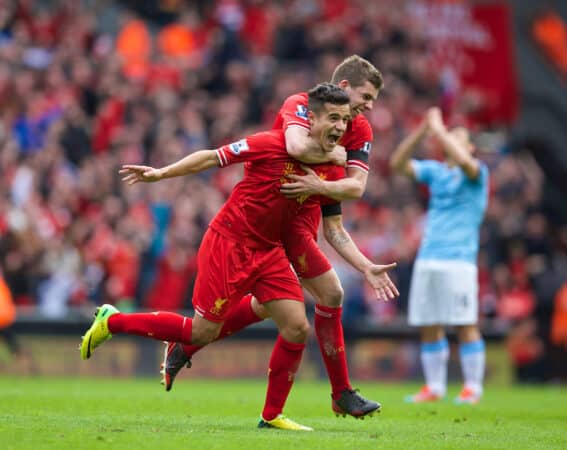 During this time Liverpool finished as runners-up to Man City in the 2013/14 season – one few will have forgotten – by a mere two points.
It is a time the Manchester club is alleged to have been financially doping; seasons 2018/19 and 2021/22, when the Reds also came second to City, were not part of this investigation.
That season under Brendan Rodgers may have been built on quicksand, but there was a time you felt Liverpool had at least one hand on the trophy.
You could feel it and it was there for the taking.
'Make Us Dream' was the motto that underlined the campaign. It felt as though the stars had aligned, the long wait for a league title would be over and Steven Gerrard would lift the title at a jubilant Anfield.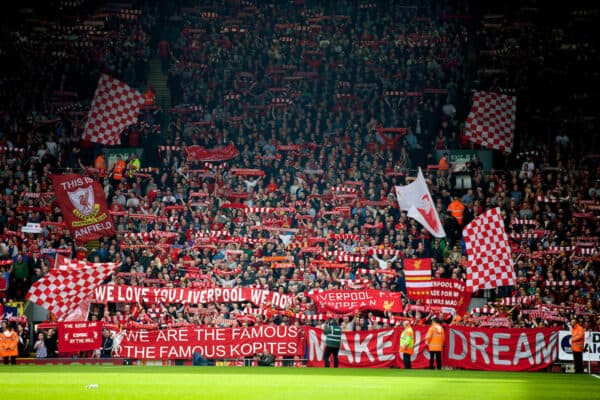 Those images would only be played in one's mind, though. Those dreams never became reality, with four dropped points at the death enough to bring down the house of cards.
It hurt. And it did for a long time, echoing in the subconscious until Jurgen Klopp arrived and banished it from view with the promise that those dreams would become a reality.
He delivered on what he promised but it was not quick and it was not easy, the club lingered in a hangover state, lamenting what could have been, especially for one of its greatest sons.
And, we had to watch on – well, I know I certainly flicked over to a different channel – as Man City lifted their second title in three seasons and continued on their upward trajectory.
Liverpool, meanwhile, had to rebuild with a self-sustaining model at the forefront.
City's titles are now under more scrutiny than ever, titles alleged to be underpinned by financial breaches, and that in itself is enough to churn up a maelstrom of emotions.
No one wins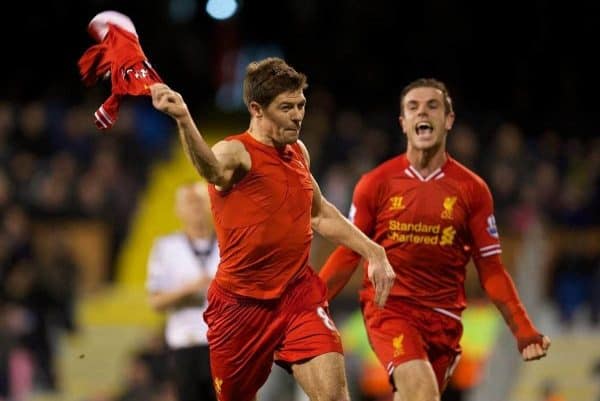 From a Liverpool perspective, Man City is a club that pipped them to the title three times in eight years for a combined points differential of four. Four measly points.
This investigation may only include that gut-wrenching 2013/14 campaign, but if these breaches are over a nine-season period, they surely just didn't cease activities after 2017/18.
That they topped the Deloitte Football Money League for the first time in 2020/21 – moving up five places with record revenue in a COVID market – when the majority of clubs stagnated or lost places is more than enough to raise eyebrows.
And they weren't just any clubs, they were Real Madrid, Bayern Munich, Barcelona, Man United and Liverpool. Global commercial powerhouses. It stunk from a mile away.
That battle could be years away, though. Or it may never arrive.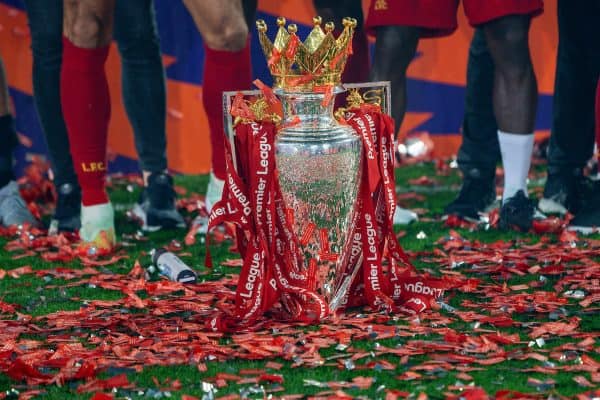 Klopp's side has amassed more than 90 points on three occasions and yet only have one title to show for it. It leaves you questioning: what is the point of it all?
We will not be the only club that is aggrieved. What about those who missed out on a European place, were knocked out in a cup competition or were also pipped to the title by City? The list is endless.
A lot will rest on the repercussions, but even they may not come down for a long time, with sports law expert Nick De Marco KC suggesting that the case could run as long as four years.
By that time Klopp and Pep Guardiola's contracts will be up and a new era ushered in at both clubs. Will there even be a 'winner' in all of this by that point?
I can't even allow the thought of City being cleared as a possibility, it opens a can of worms that I'm not ready to confront – but it seems I'll have years to come around.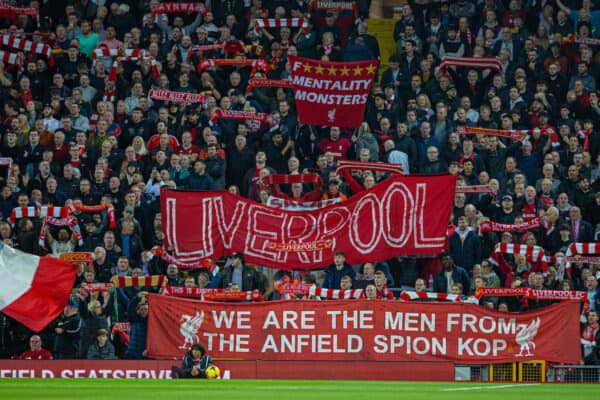 I'll put this to you, though, what would be just in all of this? Would you celebrate a title being awarded retrospectively? Would it feel the same?
The answer to the title debate, for me, is two-fold. Would there be a cause to celebrate? Yes, and Liverpool would have every right to. They competed fairly and within the laws of the game, after all.
Would it feel the same? Absolutely not. The euphoria would not even touch the sides, the moment is long gone and that's the crux of this entire mess.
If guilty, Man City have robbed others of those moments that make football and sport what it is, those collective memories that you share with strangers, friends, and family. In the end, no one wins.
Lucas was right to ask "am I a Premier League champion?" Sadly, he may never get a straightforward answer.