There have been more injuries to different players than Liverpool have played league matches this season. But what is the latest on the Reds' injury situation?
A total of 24 different players have been sidelined throughout the season to date and the Reds have still yet to welcome back eight players from the treatment room.
They're each edging closer to a return, although one name has been added to the list after failing to train with a hip problem, Jurgen Klopp confirmed on Friday.
Let's take a look at the Reds' current injury situation and when we can expect players to return.
Diogo Jota – Calf
Out since: October 16 (vs. Man City)
To return: "In contention" for squad vs. Everton
---
Diogo Jota's calf injury has kept him sidelined for the last 18 games, but he has since made his training return.
He now finds himself in contention to feature in Monday's Merseyside derby.
What Klopp has said: "Diogo is the closest, he trains normal already for two days, so another three days' training possible for him.
"I think he's in contention for the squad [on Monday], I would say."
Thiago – Hip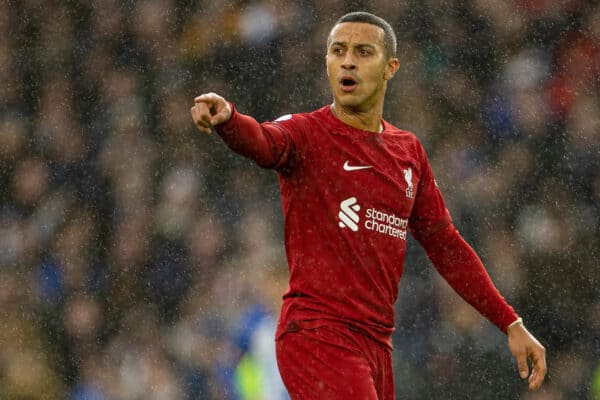 Out since: February 7 (vs. Wolves)
To return: TBC
---
After 10 successive starts, there were always going to be concerns over Thiago's ability to sustain a run in the team after a rocky relationship with injuries.
He missed training on Thursday and the manager revealed he "has some problems," the hope is they're not serious enough for a prolonged spell out of the team.
What Klopp has said: "I know the problem but I have to ask the medical department what I'm allowed to say!
"With the hip flexor, stuff like this, that's it pretty much. He was not able to train."
Roberto Firmino – Calf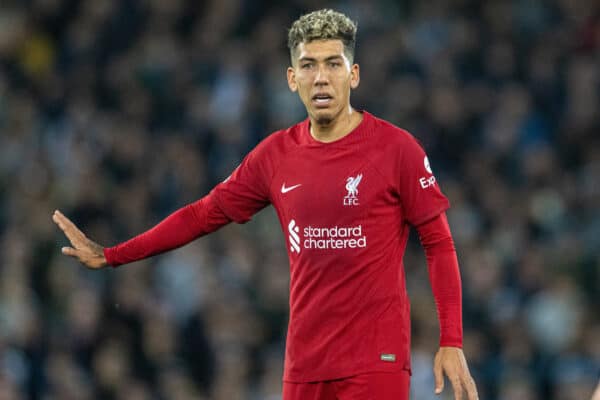 Out since: December (during World Cup break)
To return: Mid-late February
---
The Brazilian was part of the training session on Thursday as he continues to step up his recovery, making all the necessary steps to make his competitive return.
Klopp suggested he is not as far ahead as Jota and it could be that his return to a matchday squad comes at Newcastle on February 18.
What Klopp has said: "Bobby, the next [closest] one, I don't know. We have to see how that looks now, how he deals with the training intensity."
Arthur – Thigh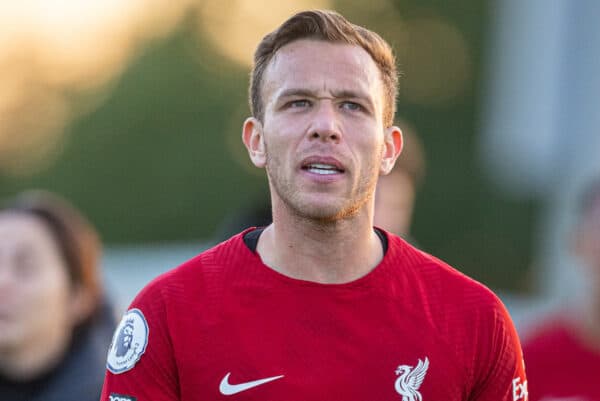 Out since: October 2
To return: Mid-late February
---
The midfielder is back in training after a prolonged absence and finds himself on a similar trajectory to Firmino, Klopp confirmed.
What Klopp has said: "Arthur, probably similar to Bobby, I would say."
Fabio Carvalho – Knock
Out since: January 20 (vs. Chelsea)
To return: Mid-February
---
Carvalho has missed the last three games and prior to the trip to Brighton in the FA Cup, Klopp said he had "a little thing" that kept him out of training.
He has since been spotted taking part in some sessions with the team, but was again absent on Thursday and in all likelihood will not be involved on Monday evening.
Virgil van Dijk – Hamstring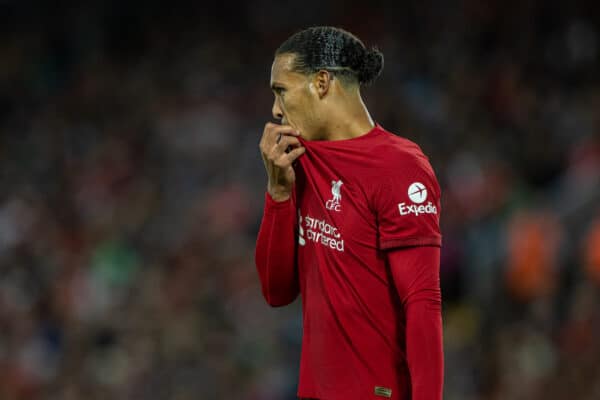 Out since: January 2 (vs. Brentford)
To return: Late February/early March
---
Van Dijk's absence now extends beyond five weeks and the Dutchman is involved in parts of training, although he is yet to completely reintegrate back into a full session with the squad.
It means his return is not "that close" but there will be some hope he can be ready in time for Real Madrid's visit on February 21.
What Klopp has said: "Virgil, I don't think he's that close already, but we will work on that as well."
Ibrahima Konate – Hamstring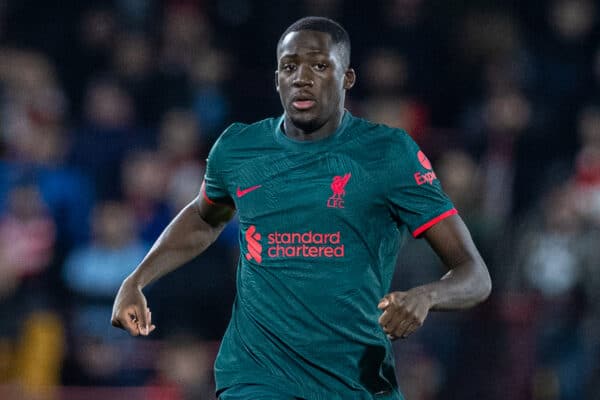 Out since: January 29 (vs. Brighton)
To return: Late February
---
Konate's hamstring injury was given an initial three-week layoff time, long enough to put him in doubt for the visit of Real Madrid.
The Frenchman has not yet returned to training and the trip to Crystal Palace on February 25 could be a more realistic target for his return.
Luis Diaz – Knee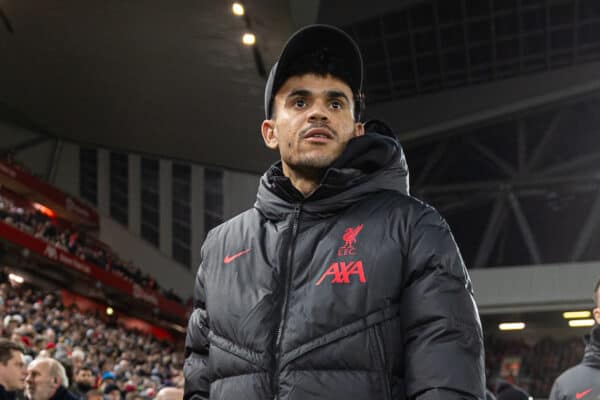 Out since: October 9 (vs. Arsenal)
To return: Mid-late March
---
Diaz has not played a game since October, recovering from his initial knee injury only to sustain another in training in December. He has since started to run on grass again and is making positive progress.
The winger is expected to be involved again in March and potentially for the second leg against Real Madrid on March 15.
What Diaz has said: "Let's wait. Let's wait to heal, just to see when I can come back to the pitch.
"If it's Bernabau, it will be. No worries."
Ben Doak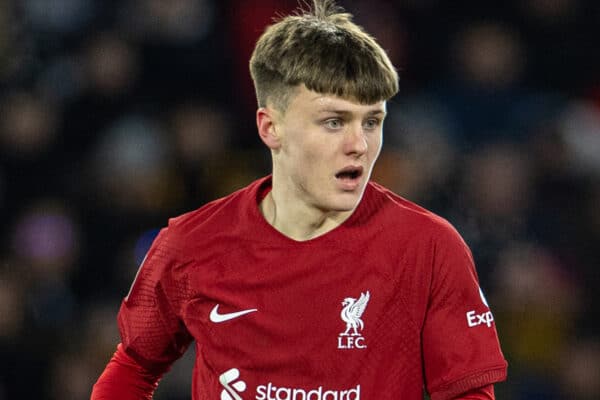 Out since: January 22
To return: Mid-late February
---
The 17-year-old has not been involved with the first team since the win at Wolves and last featured at academy level in the under-21s' 1-0 defeat to Crystal Palace on January 22.
A minor injury has kept him sidelined, but on February 6 he posted on Instagram that he will be "back soon."