With Chelsea expected to make a new bid for Brighton's Moises Caicedo, they have pulled out of another deal amid claims they lack the funds.
If reports are to be believed, Caicedo is holding out for a move to Chelsea, despite Liverpool outbidding their Premier League rivals at £111 million.
This update serves as a frustrating stalemate in a wild transfer story, with the Reds prepared to break the British transfer record for the 21-year-old.
But while Caicedo is said to prefer London over Liverpool, there has been no new bid forthcoming from Chelsea as of yet.
Instead, there are suggestions that Chelsea will struggle to produce the funds to eclipse the offer from Anfield, having themselves been prepared to pay £100 million.
The Independent's Miguel Delaney has now reported that Chelsea are "seeking to offer the Seagulls players in exchange to break the deadlock in negotiations."
This comes amid tight FFP restrictions on the club, with the Liverpool Echo's business of football writer Dave Powell speculating that the Reds' £111 million offer may even have been designed as one their rivals simply could not match.
To exceed £111 million – which they would need to in order for Brighton to consider accepting beyond their deadline – Chelsea may need to free up further funds.
Now, Sky Sports are among those to report that a proposed deal to sign Tyler Adams has broken down as the Leeds midfielder prepared to undergo a medical.
Their explanation is that Chelsea and Leeds were "unable to reach an agreement," despite a £20 million release clause in Adams' contract being activated.
The United States international is now due to return to Leeds in the Championship.
While it will be insisted that the two deals are not linked, the realistic view is that Chelsea have withdrawn their bid for Adams in order to fund a new offer for Caicedo.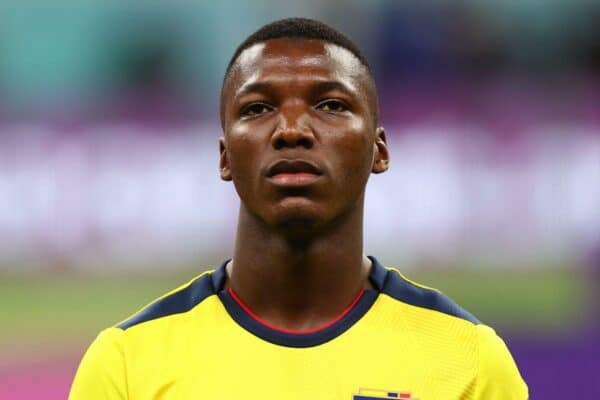 It may not prove as straightforward, but in theory the £20 million allocated to Adams' pursuit could now be put towards a new £120 million package for Brighton's No. 25.
There has been debate over whether Brighton would countenance a new approach from Chelsea, having informed clubs they would need to submit bids by midnight on Thursday.
But money talks, especially over the offer of squad players from Mauricio Pochettino's ranks after the rejection of Brighton's bid for Levi Colwill earlier in the summer.
As things stand, it certainly looks more likely that Caicedo will become a Chelsea player – and a resolution would be welcomed sooner rather than later.