Who had 40th-ranked Nigeria beating Women's World Cup co-host Australia or Japan destroying Spain on the counterattack? How about the United States' unexpected brush with elimination or perennial powers Brazil and Germany heading home early in shocking fashion? The group stage in Australia and New Zealand served up the odd blowout but even more surprises. As we head into the knockout round, here are the biggest winners and losers from the opening weeks of the tournament.
Winner: The chasing pack
With 32 teams participating in the Women's World Cup – up from the 24 that contested each of the past two tournaments – the overwhelming fear was that the top-ranked teams would gorge on all the bottom feeders.
Those concerns were put to bed emphatically in the group stage.
There have been far more upsets than anyone could've imagined, starting with New Zealand's tournament-opening win over 1995 champion Norway. Nigeria's incredible 3-2 stunner over Australia was the difference-maker in Group B, allowing a team beset by allegations of unpaid wages to advance ahead of Canada's experienced Olympic gold medal winners. Colombia has faced its own fight for respect back home, but considering the way it beat Germany, with teenage sensation Linda Caicedo leading the way, no one would know it.
A number of teams also secured their first wins at the World Cup. New Zealand had gone winless in 15 World Cup matches before the aforementioned stunner against Norway. Jamaica, which fundraised its own way to the World Cup, beat Panama for its first-ever tournament victory after going 0-0-3 with a minus-11 goal differential at the 2019 tournament. The Reggae Girlz then held off Brazil to reach the knockout stage and send the Selecao home in one of the many shocks of the opening round. Zambia, a country participating in its first-ever men's or women's World Cup, beat Costa Rica to finish marginally behind previous champions Japan and Spain in a competitive Group C. South Africa used a 92nd-minute goal to oust Italy and reach the last 16 of the competition. And then, in arguably the big stunner of the group stage, World Cup debutant Morocco advanced at the expense of two-time champion Germany, which had never before been sent packing in the opening round of the competition.
For the first time in Women's World Cup history, three African sides advanced to the round of 16, while three of the teams ranked inside FIFA's top 10 – Germany (No. 2), Canada (No. 7), and Brazil (No. 8) – all fell at the first hurdle.
That wasn't all. China has more pedigree than most – it lost to the United States in the infamous 1999 final decided by Brandi Chastain's indelible penalty kick – but became just the second team in Women's World Cup history to win a game while down a player. Portugal also came agonizingly close to eliminating the United States, a two-time defending champion aiming for an unprecedented three-peat, when Ana Capeta's late effort hit the post.
All of the pre-tournament favorites have struggled, and some of them are already back home after early exits. That's a testament to the growing level of competition in the women's game. The gap is closing.
Losers: Underperforming stars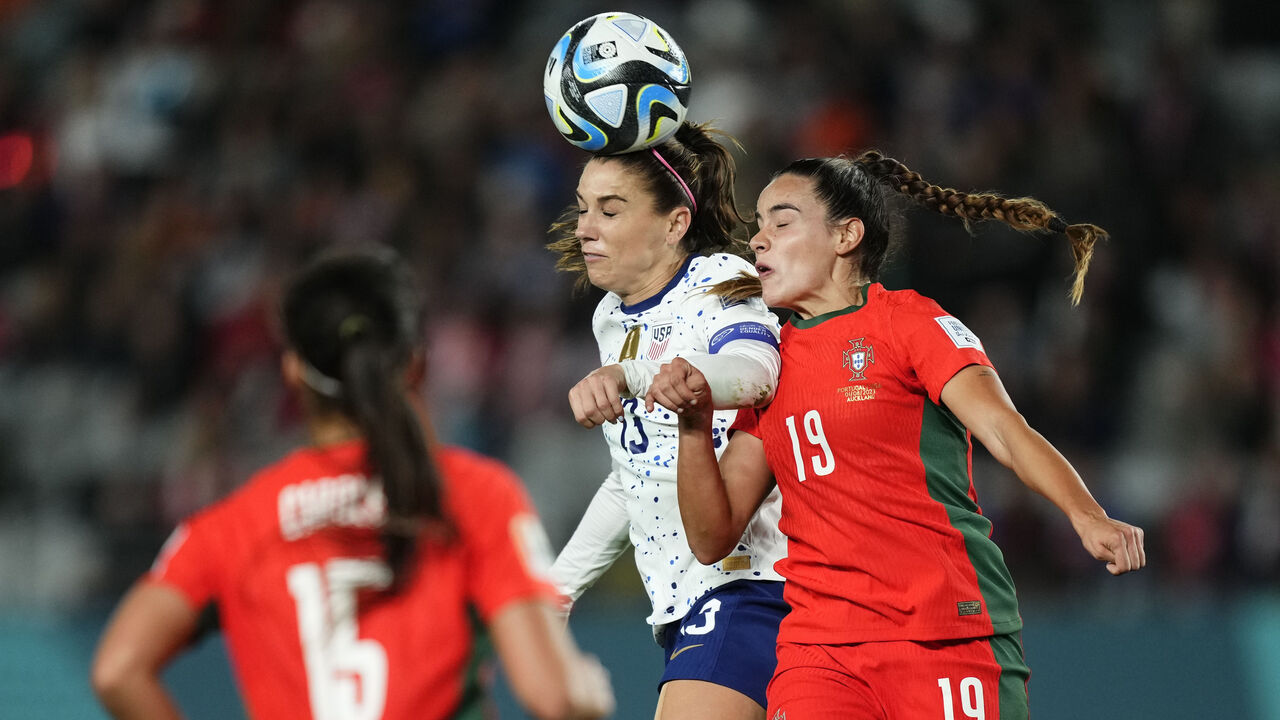 The Women's World Cup is usually the domain of the game's biggest stars. Megan Rapinoe and Alex Morgan, two of the most identifiable players in women's soccer, led all World Cup scorers in 2019 with six goals apiece, and Australian star Sam Kerr led all pre-tournament promos as the co-host's leading lady. French center-back Wendie Renard is a set-piece sensation whose headers routinely make highlight reels, and Canada's Christine Sinclair is international soccer's record scorer with 190 goals.
But the biggest names in women's football have been conspicuously absent. Long-term injuries to England's Beth Mead and the Netherlands' Vivianne Miedema robbed the World Cup of two of its most exciting players before it even began. And with recent Ballon d'Or winners Ada Hegerberg and Alexia Putellas and Golden Ball favorite Kerr all battling to stay fit, others have had to step up. Sophia Smith has compensated for Morgan's lack of sharpness in front of goal for the U.S., while Hayley Raso filled Kerr's boots with a clutch two-goal performance in the Matildas' group-clinching victory over Canada.
In the case of the 40-year-old Sinclair, 38-year-old Rapinoe, and 37-year-old Marta, age has been a limiting factor. Rapinoe has already confirmed she won't play in another World Cup, Sinclair has suggested as much, and Marta, Brazil's heart and soul for decades, broke down in tears as she described her legacy.
"Marta ends here," the iconic forward said after Brazil's surprising group-stage elimination. "But it is only the beginning … The only old one is me; most of (my teammates) are young girls with enormous talent. It's just the beginning for them. I end here, but they continue."
Players like Marta didn't grow up with easily accessible role models in the women's game. They became their own. It's now up to the next generation to carve out their own roles.
Winner: Linda Caicedo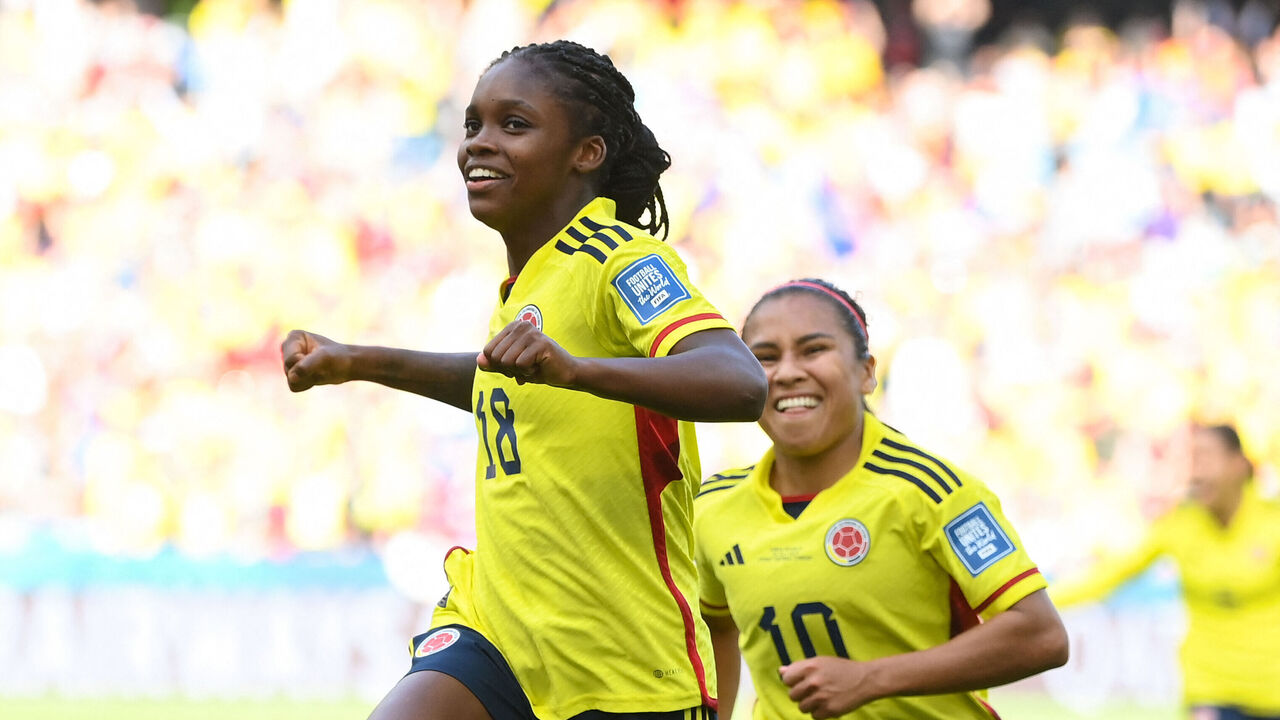 Enter Caicedo. The 18-year-old has arguably become the biggest story of the World Cup. Not only has she scored the most spectacular goal of the tournament to date – a quality strike bent into the far corner following a dazzling display of footwork – she's excelled despite battling debilitating exhaustion. Caicedo collapsed while holding her chest during a training session and again dropped to her knees in the final minutes of Colombia's upset win over Germany, sparking concerns over her welfare.
There was a time when Caicedo thought she wouldn't play at all. Diagnosed with ovarian cancer at 15, the Colombian sensation underwent surgery to remove a tumor and lost one of her ovaries in the procedure. After six months of chemotherapy, Caicedo returned to training, and despite still being a teenager, she's become a beacon for women's soccer in her country. Caicedo played in four international competitions in 2022, including the Copa America Femenina, helping Colombia make an unexpected run to the final as the tournament's MVP.
That helped her secure a move to Real Madrid, but her stunning performances at the Women's World Cup have truly made her a global sensation. Caicedo plays with a nonchalance that makes everything she does look easy and handles the unfair burden of being an 18-year-old veteran with remarkable maturity.
Loser: Vlatko Andonovski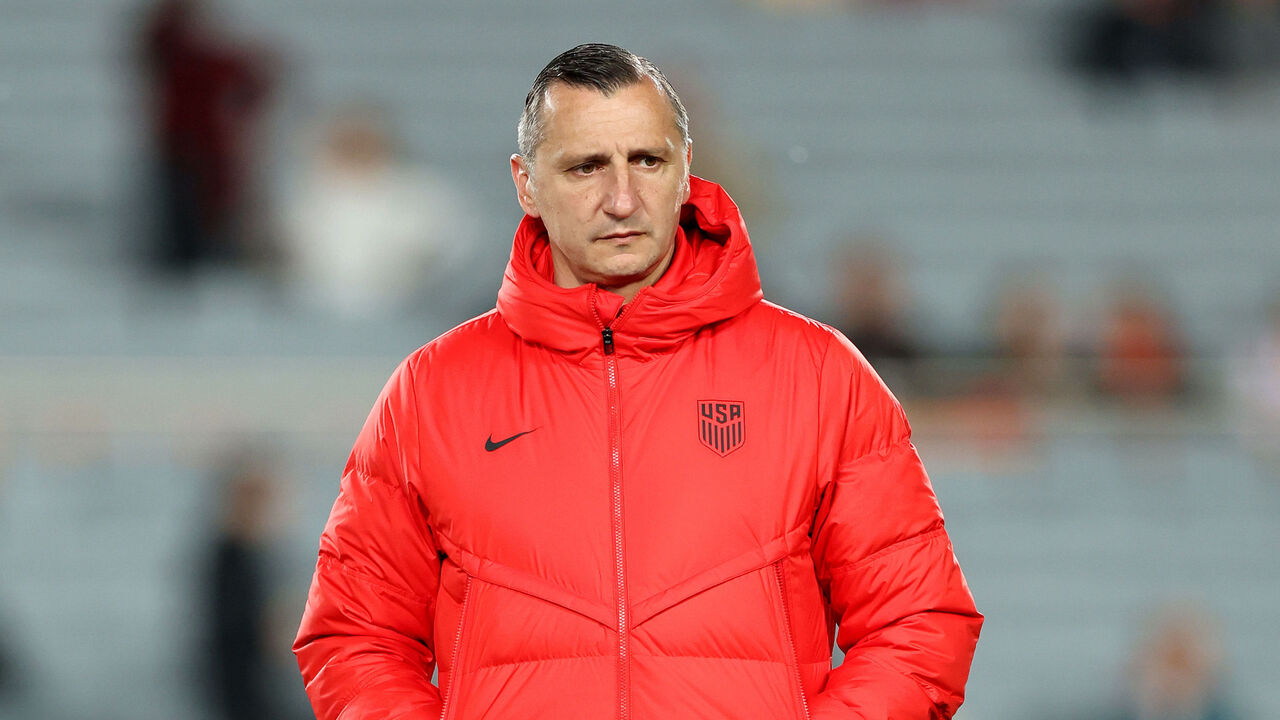 It's arguably the most scrutinized position in all of women's soccer, so whoever stands on the touchline for the United States is always going to face some kind of criticism, even when the team is cruising along – just ask Jill Ellis. Winning alone isn't enough to satiate fans of the two-time defending champion. A cohesive, entertaining style of play is necessary, too.
Unfortunately for Andonovski, the U.S. has accomplished neither at this World Cup. Outside of a subdued victory over an overmatched Vietnam side, it's all been pretty grim thus far.
The Americans have looked horribly disjointed and uninspired – the latter is typically a direct reflection on the manager – and Andonovski's tactical and personnel decisions have been questioned by pundits and former players alike. Carli Lloyd, the former USWNT star who scored a hat-trick in the 2015 final, has lambasted the team throughout the tournament, which drew a public retort from the coach. It's all very tense right now after the U.S. came within literal inches of being eliminated by Portugal in the group stage.
Andonovski isn't alone in that regard, though. Bev Priestman was maligned for her puzzling lineup choices during Canada's meek group-stage exit, while Martina Voss-Tecklenburg was at a loss for words after Germany's shocking elimination, saying only that the team's failure was a "disaster."
It's been a tough tournament for high-profile managers. Andonovski, unlike some of his peers, can still turn things around. For his sake, he needs to.
Winner: England and Lauren James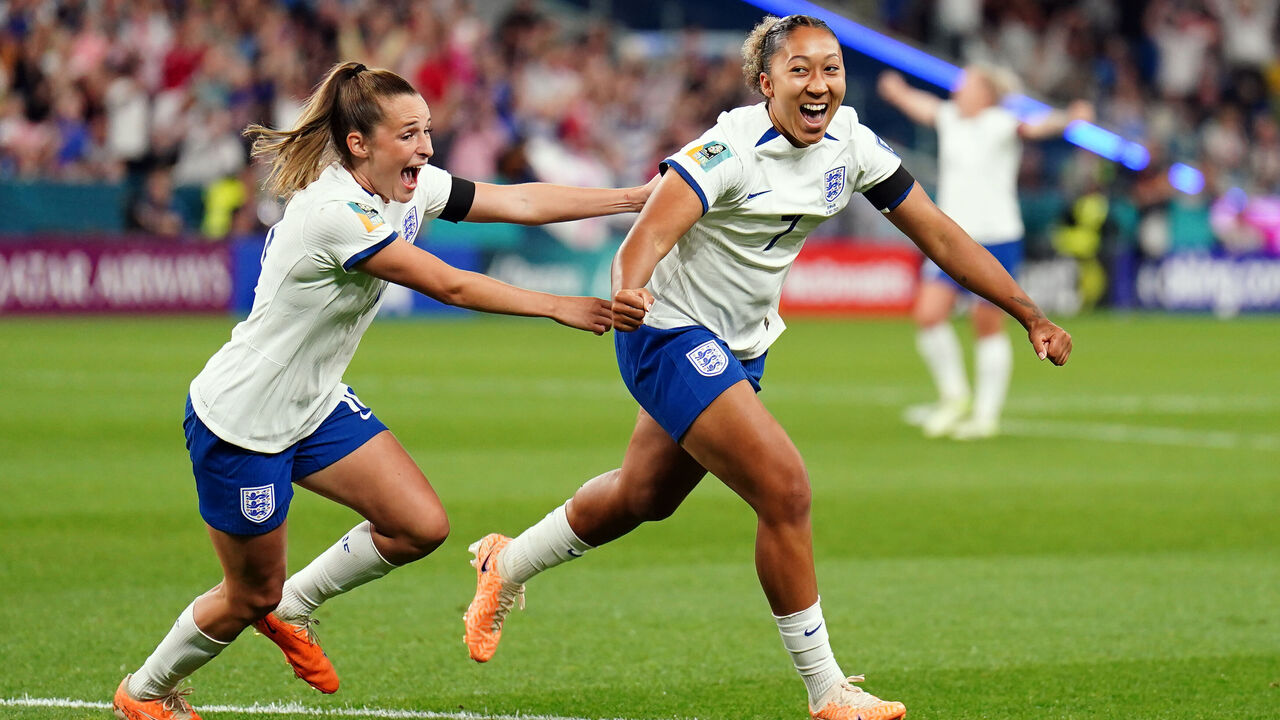 It's coming home?
After a slow start and a distressing knee injury to star midfielder Keira Walsh threatened to derail the Lionesses' progress, things have taken a sharp turn in the right direction. Suddenly, everything's coming up England. Sarina Wiegman's team crushed China 6-1 to close out the group stage, getting goals from five different players and a spectacular performance from Lauren James, who looks destined to take over the entire tournament.
Unlike so many other teams in the competition, the vibes around England are very good right now. That's intangible, sure, but it matters. A more palpable advantage for England came in the form of the knockout bracket, which has presented the reigning European champion with a seemingly golden opportunity to make a deep tournament run. Considering the upsets witnessed at this World Cup so far, underestimating any opponent is incredibly foolish, but, at least on paper, England will fancy its chances against Nigeria in the last 16 and potentially one of Colombia or Jamaica in the quarterfinals. That's the most favorable path to the semifinals of any team still fighting for the trophy.
"I think we are growing into this tournament," Wiegman said following the win over China to conclude the group stage. "You could see from the whole team that we were enjoying ourselves; you could tell that we were really connected, the ball is going around, and we have different ways to go in attack."
That's a frightening reality for every other title contender.
Loser: Everyone's bracket
They're all busted.
If, by some miracle, you correctly predicted all the last-16 matchups prior to the tournament, you should probably purchase a lottery ticket right away.