LaLiga returns in August with Barcelona hoping to defend their title while Las Palmas, Granada and Alavés are back in the top flight. Here are the key Spanish football dates for the 2023-24 men's season featuring LaLiga, the Copa del Rey and European competitions plus the big derby clashes. Minor alterations to this schedule are possible and exact dates and times for matches are typically announced a few weeks before each LaLiga matchday.
---
2023 – 2024 Spanish Football Dates
---
11th-14th August 2023 – LaLiga & Segunda División Opening Weekend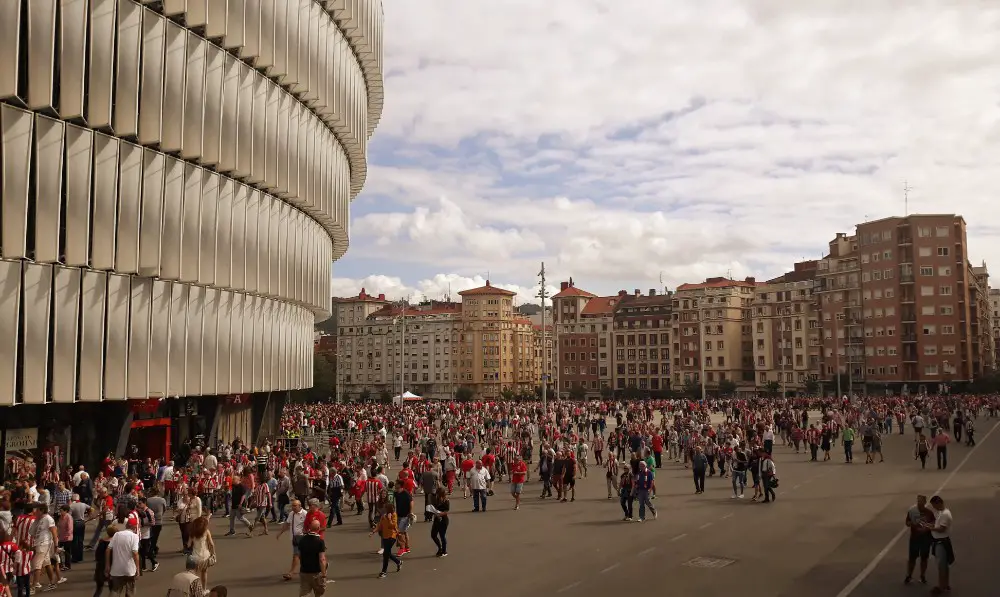 The top two divisions kick off on the same weekend in mid August in what will be a more conventional season than the last one which featured a winter World Cup. Real Madrid's trip to Bilbao is the standout opening fixture in LaLiga. Meanwhile Barcelona begin their title defence at Getafe while Sevilla-Valencia and Villarreal-Betis are other eye catching opening fixtures.
16th August 2023 – UEFA Super Cup (Sevilla vs Manchester City)
Following their remarkable seventh UEFA Europa League triumph last season, Sevilla face the daunting prospect of taking on European champions Manchester City in the UEFA Super Cup in August. The game will be played in the atmospheric Karaiskakis Stadium, home of Greek giants Olympiacos. Sevilla are hoping to win the trophy for the second time, having also triumphed in the 2006 UEFA Super Cup.
19th-21st September 2023 – Champions, Europa & Conference League Group Stages Commence
We have to wait until September for the action to kick off in the group stages of the three major European competitions. Real Madrid, Barcelona, Atletico Madrid, Sevilla and Real Sociedad will all enter the Champions League at this stage with the Basque club returning to the competition after a decade away. Real Betis and Villarreal will also start their Europa League campaigns this week with direct entry into the group stage. 
Osasuna should have been Spain's Conference League team but look set to miss out on European football due to historical match-fixing. Athletic Club are the team that looks set to benefit from that controversial decision from UEFA but would need to win a play-off tie to reach the group stage assuming Osasuna's ban is upheld.
28th/29th October 2023 – El Clásico: Barcelona vs Real Madrid
The first Clásico of the season is an important milestone in the schedule for LaLiga 2023/24 and it will take place on matchday 11. Barcelona will be at home, but they won't be at Camp Nou so it may be a slightly strange occasion as the two eternal rivals face off at the Estadi Olímpic Lluís Companys, formerly the home of Espanyol. Barça have enjoyed better fortunes in the fixture since the appointment of Xavi, although the most recent Clásico served up a 4-0 win for Los Blancos in the Copa del Rey in April.
31st October to 2nd November 2023 – Copa del Rey 1st Round
Sixteen teams from LaLiga will enter the 2023/24 Copa del Rey at the 1st Round stage and all will again be dealt away ties against some genuine minnows. This stage typically produces few shocks but it's a special night for fans of small clubs up and down Spain as they get to watch their teams face off against the likes of Sevilla, Real Betis, Athletic Club and Real Sociedad who will all have to negotiate 1st Round ties.
12th-14th December 2023 – Champions, Europa & Conference League Group Stages Conclude
Mid December sees the European group stages conclude. Barcelona will be desperately hoping to avoid a third straight UCL exit at this point. In theory, Spain could have as many as five teams progress to the Champions League knockout stages for the first time but there is the safety net of dropping down a competition for the 3rd placed teams in the Champions League and Europa Leagues. The Spanish teams in the UEL and UECL will be hoping to win their groups in order to effectively secure a bye for February's knockout round play-offs.
6th-7th January 2024 – Copa del Rey 3rd Round
The Copa del Rey really swings into full gear in January with Barcelona, Real Madrid, Atletico Madrid and Osasuna entering at the 3rd Round stage. They'll be joined by the 28 teams who progress from December's 2nd Round. Once again we'll have single-legged matches all the way up until the Semi-Finals which will be too-legged. Teams from lower tiers will be drawn at home until that point and we'll know the identities of the final four by the end of January with the Last 16 and Quarter-Finals taking place in successive weeks following the 3rd Round.
10th-14th January 2024 – Spanish Supercopa in Saudi Arabia
This season's Supercopa will take place in Saudi Arabia in January. It will feature LaLiga champions Barcelona and Copa del Rey winners Real Madrid. Osasuna also qualify as runners-up in last season's Copa while Atletico Madrid are the fourth team to qualify as a result of finishing 3rd in LaLiga 2023/24.
13th-15th February 2024 – Champions, Europa & Conference League Knockout Stages Commence
European football returns in mid February, by which point we'll already be 24 matchdays into LaLiga. The Champions League Last 16 1st Legs are staggered across this week and the following one while the 1st Legs of the Europa and Conference League knockout round play-offs are pencilled in for Thursday 15th February with the 2nd Legs a week later. Should they win the groups, the Spanish clubs in those competitions will commence their knockout campaigns on Thursday 7th March instead.
6th April 2024 – Copa del Rey Final in Seville
The Copa del Rey Final returns to Seville's Cartuja in April. Real Madrid beat Osasuna in last season's showpiece following Betis' memorable shootout win over Valencia the season before. There will be no top flight league games this weekend, although there is still a full Segunda División schedule.
20th/21st April 2024 – El Clásico: Real Madrid vs Barcelona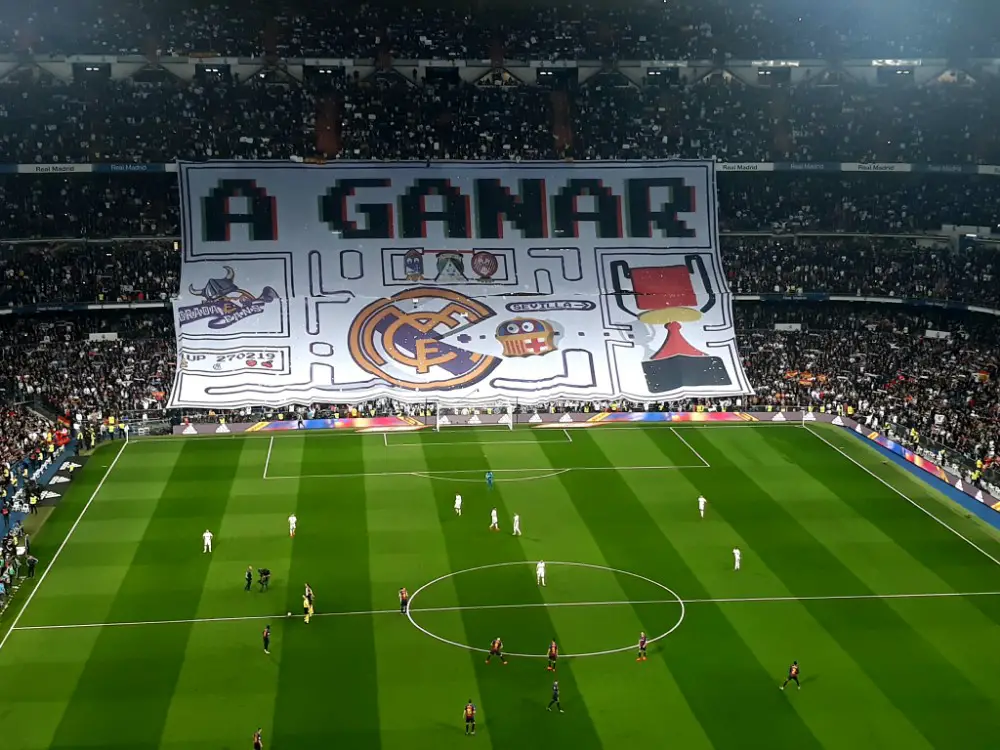 The second Clásico is relatively late this season, taking place on matchday 32 at the Santiago Bernabeu. It's been a few years since we've had a genuinely tight title race in LaLiga but if things are closer this term, this spring showdown in Madrid could be vital in determining the winners of LaLiga 2023/24. Atletico Madrid will be hoping to still be in the hunt too though with Diego Simeone's side travelling to newly promoted Alaves on this weekend.
22nd May 2024 – UEFA Europa League Final in Dublin
The Europa League Final takes place in the midweek before the final weekend of LaLiga. Sevilla are the holders once again and a 3rd place finish in their Champions League group could yet put them on a path for Dublin where this season's Final will take place. Villarreal and Real Betis will also be hoping for longer European runs this season in Europe's second competition.
25th-26th May 2024 – LaLiga Final Weekend
LaLiga 2023/24 ends on the weekend of 25th May 2024 and it could be quite a finale at the top in the event that the title race is still alive. Holders Barcelona have a really tough trip to Sevilla while Real Madrid also face opposition from Seville with Betis visiting the Bernabeu. Real Sociedad and Atletico Madrid also face off in another potentially important game in Donostia.
With so many of the stronger teams playing each other, that inevitably means a host of the lesser likes meet in what could prove to be decisive matches in the relegation fight. Almeria-Cadiz and Las Palmas-Alaves are two games that stand out.
29th May 2024 – UEFA Conference League Final in Athens
The third edition of the UEFA Conference League concludes in the Greek capital in May. Hoping to follow in the footsteps of previous winners Roma and West Ham, are the likes of Unai Emery's Aston Villa and Serie A giants Juventus, although like Osasuna they are also the subject of potential disciplinary action from UEFA.
1st June 2024 – UEFA Champions League Final in London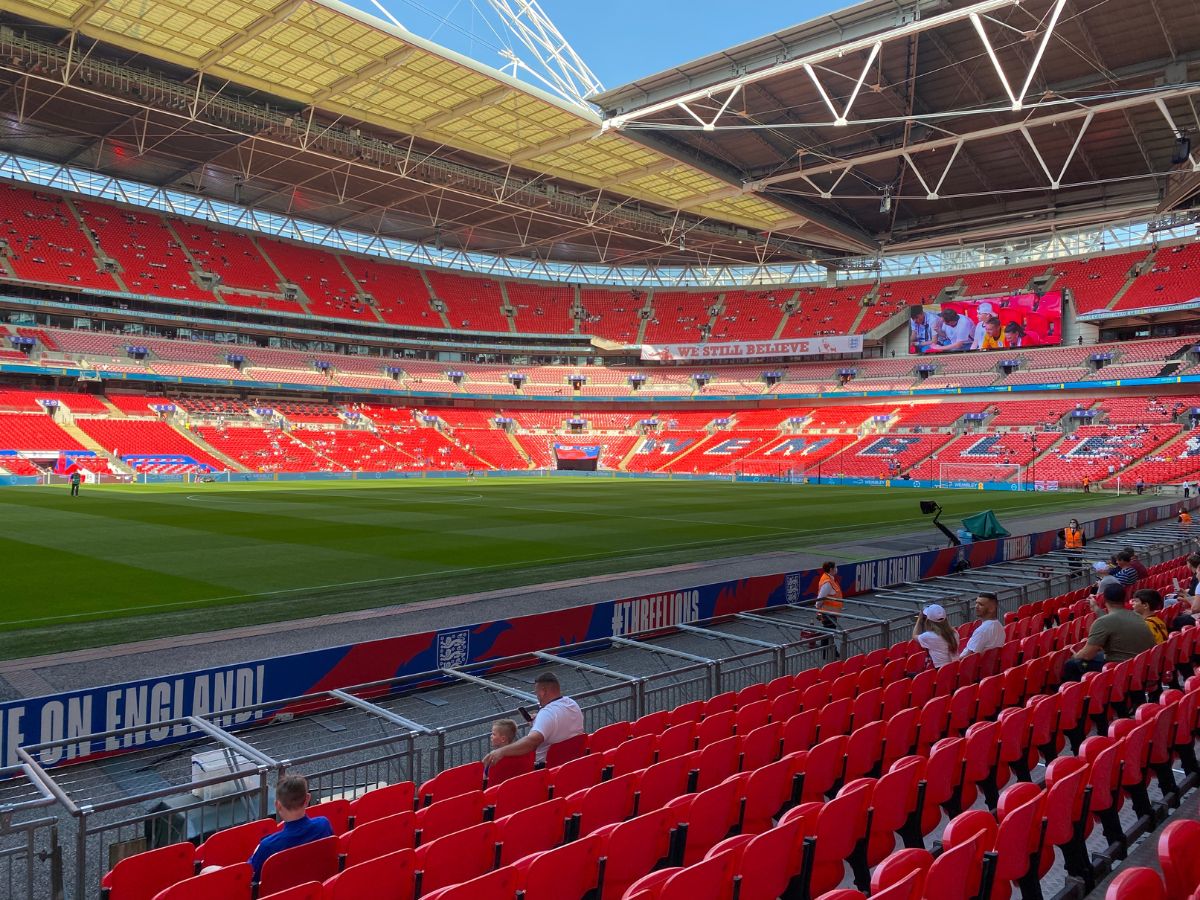 Wembley Stadium is the stage for the 2024 UEFA Champions League Final. Manchester City are the defending champions and Pep Guardiola's side may take some stopping again having finally won the trophy for the first time in 2023. Real Madrid can never be ruled out in this competition though while the likes of Atleti and Barça will be hoping for much stronger UCL campaigns after their struggles last term.
1st-2nd June 2024 – Segunda División Final Weekend 
The Segunda División concludes a week after the Primera and this is a league where the promotion race regularly goes to the wire. There were four teams still fighting for automatic promotion on matchday 42 last term. Espanyol, Real Valladolid and Elche are the teams who have just dropped down to the second tier and LaLiga's salary cap system ensures they'll all be strong contenders for promotion.
14th June 2024 – Euro 2024 Starts in Germany
Spain have some work to do just to make sure they are in Germany next summer having surprisingly lost to Scotland in a qualifier in March. However, fresh from UEFA Nations League glory, La Roja should be able to take confidence into the tournament assuming they make it. The tournament will start with hosts Germany in action in Munich.
23rd June 2024 – Segunda División Play-off Final 2nd Leg
The Segunda División Play-offs won't conclude until three weeks after the end of the regular season. This will be the final game in the 2023/24 Spanish football season as the final participant in LaLiga 2024/25 is determined.
14th July 2024 – Euro 2024 Final
The Euros will take centre stage in the second half of June and first half of July 2024 with 24 nations battling it out to reach the Final. That will take place in the Olympiastadion in Berlin on Sunday 14th July, bringing a formal close to the 2023/24 European football season.
---
LaLiga Derby Dates
---
In addition, there will be a bunch of major derby clashes, although we won't have a Barcelona derby this season following Espanyol's relegation. These are the dates for the big derby clashes in LaLiga in Seville, Madrid and the Basque Country:
23rd/24th September 2023 – Atletico Madrid vs Real Madrid
30th September/1st October 2023 – Real Sociedad vs Athletic Club
11th/12th November 2023 – Sevilla vs Real Betis
13th/14th January 2024 – Athletic Club vs Real Sociedad
3rd/4th February 2024 – Real Madrid vs Atletico Madrid
27th/28th April 2024 – Real Betis vs Sevilla